Every Monday, I share books I have recently read. I also participate in It's Monday! What Are You Reading?, a community of bloggers who link up to share what they are reading. To find out what other bloggers are reading, check out the host blogs,
Teach Mentor Texts
and
Unleashing Readers
, or follow on Twitter at #imwayr.
Recent Reads...
Only My Dog Knows I Pick My Nose by Lauren Tarshis and illustrated by Lisa Bronson Mezoff
The title of this book will definitely grab the attention of students! Based on the title, I was expecting humor, but was surprised that it was really sweet, too. This is a story about the adventures of a child and dog and the love they have for each other. Readers are going to want a dog best friend after reading this one. Thanks to Scholastic for providing my book review group with a review copy.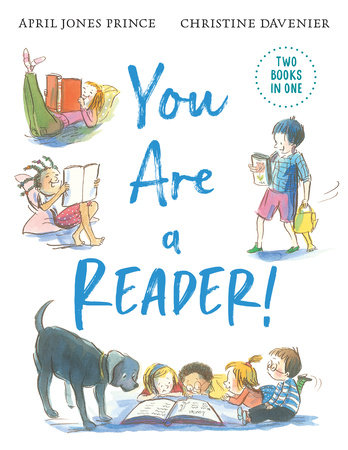 You Are a Reader!/You Are a Writer! by April Jones Prince and illustrated by Christine Davenier
This is a fun and clever book that celebrates reading and writing. Written in rhyming text that connects in the center of the book, one side is about being a reader and the other being a writer. Both stories will help to inspire and empower readers and writers. The illustrations of kids engaged in reading and writing are lovely and filled with joy. The author shared with me that there are twenty-six characters that each appear in both stories and the center spread. I look forward to sharing this with students at the beginning of the school year.
Fish and Sun (I Can Read Comics) by Sergio Ruzzier
Fish is bored so he swims to the surface where he meets sun. They have fun together until sun sets and disappears. Fish doesn't understand what has happened, but returns the next day and gets a pleasant surprise. This is a sweet early reader graphic novel about two unlikely friends.
She Persisted: Florence Griffith Joyner by Rita Williams-Garcia & Chelsea Clinton and illustrated by Alexandra Boiger & Gillian Flint
She Persisted: Sonia Sotomayor by Meg Medina & Chelsea Clinton and illustrated by Alexandra Boiger & Gillian Flint
Inspired by the She Persisted picture books, there is now a chapter book biography series. Both these books are informative and inspiring. This is a series I am excited to put on my shelves because the message about working towards one's dreams and not giving up is an important one.
Summer Reading Recommendation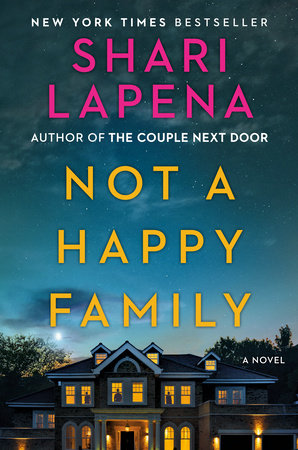 Not a Happy Family by Shari Lapena
This is a quick, entertaining read that was perfect for my beach reading. A mystery/suspense, I couldn't put it down until I knew who did it!