Every Monday, I share books I have recently read. I also participate in It's Monday! What Are You Reading?, a community of bloggers who link up to share what they are reading. To find out what other bloggers are reading, check out the host blogs,
Teach Mentor Texts
and
Unleashing Readers
, or follow on Twitter at #imwayr.
Recent Reads...
Hardly Haunted by Jessie Sima
A haunted house, without any people living in it, tries its hardest not to be haunted. The house realizes it only needs to be itself and the perfect residents move in.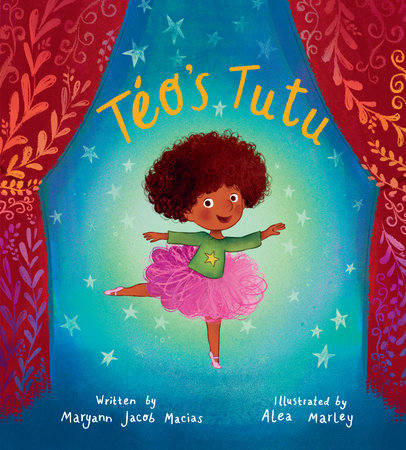 Téo's Tutu by Maryann Jacob Macias and illustrated by Alea Marley
Téo loves to dance at home and, although he is worried at first about ballet class, he becomes more confident and excited about it. But, when it comes time to choose a costume, he is unsure whether he should go with the tutu, which he loves, or the shirt and pants. This is a sweet story about being true to oneself.
There's a Ghost in This House by Oliver Jeffers
Oliver Jeffers is so clever. The narrator of this book takes readers on a ghost hunt through an old, supposedly haunted house. Transparent pages reveal the ghosts to the reader, but will the narrator ever notice them? The book is both eerie and fun and the artwork is amazing. Thanks to the publisher for a review copy. The book publishes next week.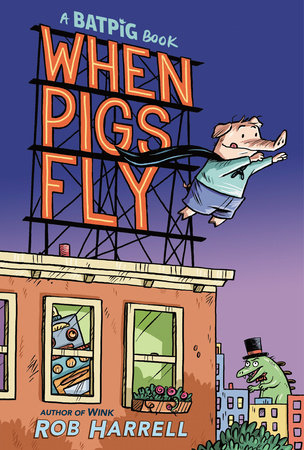 Batpig: When Pigs Fly by Rob Harrell
Fans of graphic novels like Dog Man will love Batpig. This story about a pig who realizes he has superhero powers is full of action and humor. There's lots of silliness that will appeal to kids, but, even as an adult, I appreciated the author's cleverness. Thanks to the publisher for providing my book review group, #BookExcursion, with a review copy. The book publishes in November.
History Smashers: Plagues and Pandemics by Kate Messner and illustrated by Falynn Koch
This book reveals the true history of plagues and pandemics from the Black Death in ancient times to COVID-19 in the present. Very insightful. I learned lots of new information and I'm sure kids will, too.