It's Monday! What Are You Reading? is a community of bloggers who link up to share what they are reading. To find out what other bloggers are reading, check out the host blogs or
follow on Twitter at #imwayr.
Recent Reads...
If I Built a School by Chris Van Dusen
A boy, with a wild imagination, describes his dream school. Many kids will love reading about this fantasy school that is more like a fun park. This book should definitely spark kids' creativity as they imagine their own ideas for the perfect school. It'll be a fun read for the beginning of the school year.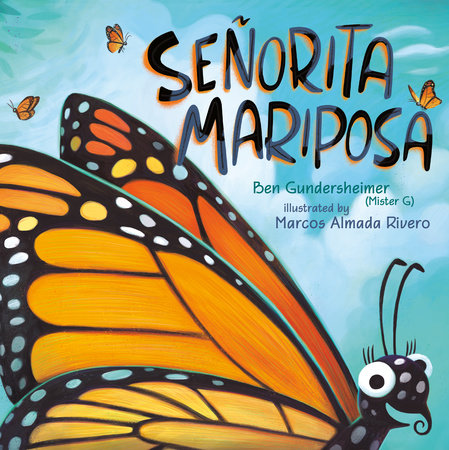 Señorita Mariposa by Ben Gundersheimer
This book, with text in English and Spanish, tells of the miraculous journey of one monarch butterfly as it migrates to Mexico. It's lyrical and beautiful. The author's note at the end gives more insight into the migration of these butterflies and, also, their importance in our world. Thanks to Nancy Paulsen Books for sending my book review group, #BookExcursion, a review copy.
Unicorn Is Maybe Not So Great After All by Bob Shea
Unicorn wants his classmates to pay more attention to him, so he comes up with a plan to be the most fantastic unicorn his school has ever seen. Instead of standing out, he ends up being rather annoying. Luckily, Unicorn has true friends who help him see that he only has to be his magical self.
I Survived The Great Molasses Flood, 1919 by Lauren Tarshis
I have not read an I Survived book in quite some time, but I was eager for this one since The Great Molasses Flood is a historic event that my students always find fascinating when they learn about it. Because it happened in Boston, my students also find the connection to our state interesting. Many students enjoy reading the I Survived books and look forward to each new one, so I am planning to book talk this one at the beginning of the year.
Lalani of the Distant Sea by Erin Entrada Kelly
This story, inspired by Filipino folklore, is an adventurous and magical fantasy about a courageous twelve-year-old who takes a journey to save her mother and her island. I have read a few other books by Erin Entrada Kelly and this one is very different and there are definitely some dark parts, but it's unique and engaging. The book publishes in September.