Every Monday, I share books I have recently read. I also participate in It's Monday! What Are You Reading?, a community of bloggers who link up to share what they are reading. To find out what other bloggers are reading, check out the host blogs,
Teach Mentor Texts
and
Unleashing Readers
, or follow on Twitter at #imwayr.
Recent Reads...
Stroller Coaster by Matt Ringler and illustrated by Raúl the Third and Elaine Bay
Sam is feeling grumpy, but dad knows what to do to put a smile back on her face and tire her (them both) out. Sam's ride through the neighborhood in her stroller is fun and imaginative. The illustrations and the creative use of text make this a really interesting book to read.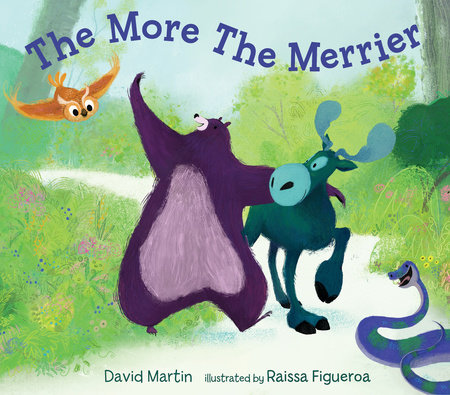 The More the Merrier by David Martin and Raissa Figueroa
A bear starts off a dance party in the woods and one by one other animals join in. They all have their own unique dance moves, but they all have fun. I can see students moving along to this book as they read/listen.
30,000 Stitches: The Inspiring Story of the National 9/11 Flag by Amanda Davis and illustrated by Sally Wern Comport
This is a beautiful story about the flag that was hung at Ground Zero. It was taken down when it became torn and then traveled throughout the fifty states as people had a hand in repairing it. In addition to the lyrical text, there is additional information about the flag at the the end of the book.
Secondhand Dogs by Carolyn Crimi
A pack of rescue dogs all live with Miss Lottie, an older woman who has adopted them. When a new dog joins the family, the dogs' comfortable and happy life starts to change and Gus, the pack leader, must protect them all. Each of the dogs, as well as the other characters, have a lot of personality and the plot is engaging. Themes related to family, belonging, loyalty, and bullying are addressed as well. I think kids will adore this book.
Violets Are Blue by Barbara Dee
Wren is adjusting to changes in her family life - not only have her parents divorced, but her mother has been exhibiting behavior that seems peculiar and uncharacteristic. She is also navigating new friendships as she has moved and started at a new school. Throughout the challenges in her life, Wren discovers her talent for special effect makeup and finds comfort in pursuing this hobby. As the author has done in previous books, hard topics are addressed in an age-appropriate way. The book is realistic and heartfelt. Thanks to Media Masters Publicity for a review copy. The book publishes in September.