Every Monday, I share books I have recently read. I also participate in It's Monday! What Are You Reading?, a community of bloggers who link up to share what they are reading. To find out what other bloggers are reading, check out the host blogs,
Teach Mentor Texts
and
Unleashing Readers
, or follow on Twitter at #imwayr.
Recent Reads...
My Day with Gong Gong by Sennah Yee and illustrated by Elaine Chen
May is unhappy about spending the day with her grandfather because they don't speak the same language. They take a walk through Chinatown, and in spite of their differences, enjoy the day together. This is a sweet story about the love between a granddaughter and grandfather.
Norman: One Amazing Goldfish! by Kelly Bennett and illustrated by Noah Z. Jones
In the follow-up to Not Norman, Norman and his owner are back in a story about stage fright and being a supportive friend. The story and illustrations will amuse readers.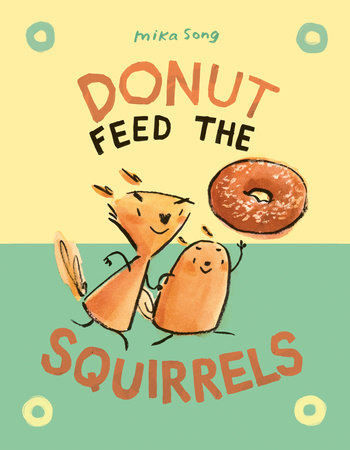 Donut Feed the Squirrels (Norma and Belly) by Mika Song
After the pancakes have been burned, two squirrels, Normal and Belly, are on a mission to obtain donuts from the food truck that serves the delicious-smelling treat. The squirrels' antics are amusing and will give readers a laugh. This a graphic novel that will have readers eager for the second book.
Summer of L.U.C.K by Laura Stegman
This is a sweet and magical middle grade novel about three kids who befriend each other at summer camp and discover a mysterious carnival. The story is engaging and the characters are wonderful. The book also explores important themes related to courage, self-acceptance, and friendship. Thanks to the author for sharing a review copy with my book review group, #BookExcursion.