It's Monday! What Are You Reading? is a community of bloggers who link up to share what they are reading. To find out what other bloggers are reading, check out the host blogs: Teach Mentor Texts and Unleashing Readers. You can also follow on Twitter at #imwayr.
Recent Reads...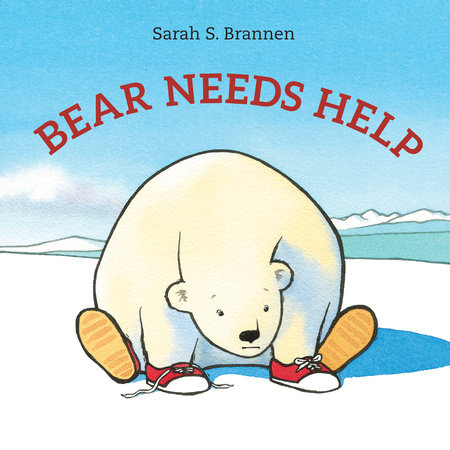 Bear Needs Help
by Sarah S. Brannen
Bear needs help with his shoelaces, but when he asks some of the other animals they all flee. He finally gets some help, but it may not be what readers were expecting. This is an amusing story told with minimal text and charming illustrations. Thanks to the publisher for a review copy of the book.
The Bell Rang
by James E. Ransome
This story is heart-wrenching. It's narrated by a young girl who lives with her family on a plantation. Every day the family wakes before the sun, the girl goes to Miss Sara Mae's with the youngest slaves, and the girl's brother, Ben, goes to work in the fields. But, one day, they discover Ben has escaped. The perspective of this book is unique as it tells what it was like for the family who is left behind. The end leaves the reader wondering, but also provides a sense of hope.
Because of the Rabbit
by Cynthia Lord
Emma has been homeschooled her entire life, but is now starting fifth grade at a public school. This is a hard change for Emma who finds it more difficult than she thought to make friends. Emma's also fostering a pet rabbit she helped her father rescue. Emma's rabbit turns out to be a great pet who helps her find a true friend. This is a sweet, heart-warming story about making friends that emphasizes the need to be inclusive and empathetic. Cynthia Lord also includes information at the end of the book about her own rabbits which inspired the story. Thanks to the publisher, I received an advance reader's copy of the book and was able to hear the author speak about the book at the National Council of Teachers of English Annual Convention. The book publishes in March, but it is currently available through Scholastic Book Clubs.
Bernice Buttman, Model Citizen
by Niki Lenz
Bernice Buttman may be known at her school as a bully, but she really wants a friend. When her mother leaves her with her aunt in another town she has a chance for a fresh start. Readers will not only laugh, but also be rooting for Bernice as she tries to be kinder and friendlier. This is a very funny book, but the message about choosing what kind of person one wants to be is heartfelt. Thanks to the publisher, I received an advance reader's copy at the National Council of Teachers of English. The book publishes in March.