It's Monday! What Are You Reading? is a community of bloggers who link up to share what they are reading. To find out what other bloggers are reading, check out the host blogs: Teach Mentor Texts and Unleashing Readers. You can also follow on Twitter at #imwayr.
Recent Reads...
Penguin Flies Home (Flight School) by Lita Judge
Penguin loves to fly (with the help of Flamingo), but he misses his penguin friends back home and wishes they could fly, too. When Penguin flies home, he realizes his friends don't have the same interest in flying that he does. Penguin and the other birds, who are also featured in the author's Flight School, are delightful characters who support and encourage each other. This is a sweet story with a message about following one's dreams and listening to one's heart. Thanks to the author for a review copy of the book.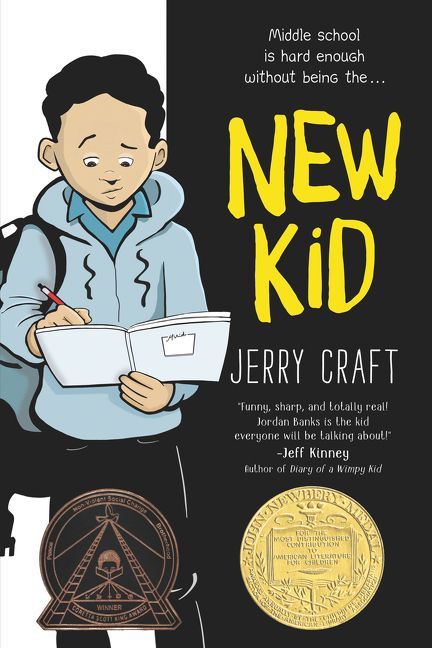 The New Kid by Jerry Craft
Jordan Banks is less than thrilled to be starting his seventh grade year at Riverdale Academy, a private school in a neighborhood outside of where he lives in Washington Heights. Jordan is not only the new kid, but he is one of the few students of color. As Jordan navigates his new middle school, he struggles to understand how he fits in at his new school while remaining true to himself. This book, a graphic novel, is both humorous and relatable and will spark important discussions about differences and race. Thanks to the publisher, I received an advance reader's copy at the National Council of Teachers of English Annual Convention. The book publishes in February.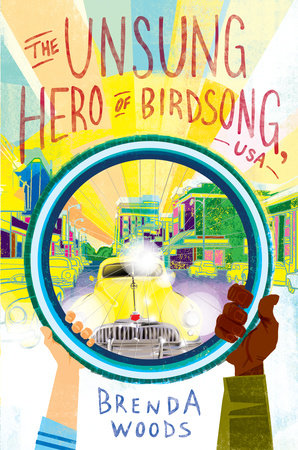 The Unsung Hero of Bird Song, USA by Brenda Woods
When Gabriel is careless riding the new bike he got for his birthday, Meriwether, a black man from The Other Side of town, saves his life and a friendship is formed. This is a touching story of friendship, but it also gives insight into the time period after WWII and explores the ways in which black veterans were treated. It's also a book that emphasizes the importance of standing up for others. Thanks to the publisher, Nancy Paulsen Books, for a review copy of the book.
The Bridge Home by Padma Venkatraman
This is one of those middle grade novels that stays with you long after you finish reading it. It's the story of four kids trying to survive on the streets of a city in India. It's a very powerful story of survival and courage. Read more of my thoughts here.