It's Monday! What Are You Reading? is a community of bloggers who link up to share what they are reading. For more information and to find out what other bloggers are reading check out the host blogs:
Teach Mentor Texts
and
Unleashing Readers
.
What I've Been Reading...
Come With Me by Holly McGhee
A young girl watching the news is scared when she sees that there is anger and hatred in this world. Her parents show her how she can be kind and she decides to do something on her own to spread kindness. This picture book is heart-warming, hopeful, and inspirational. The message that everyone can take a part in making the world a better place and that every little step in doing this matters is an important one.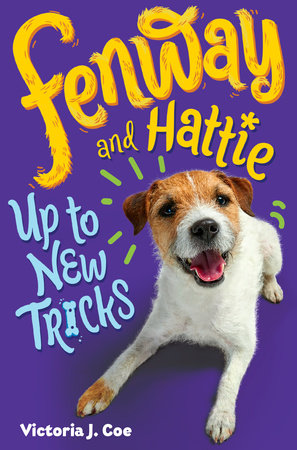 Fenway and Hattie Up to New Tricks by Victoria Coe
Fenway and Hattie are back in their third book. Each book is told through the perspective of Fenway, so readers get insight into the mind and life of an adorable Jack Russell terrier. In this book, Fenway goes to the vet and comes home wearing a Cone of Doom. Poor Fenway is miserable and does not understand why Hattie seems to be treating him badly. Fenway will amuse readers and warm their hearts, as he works through the tricky situation he finds himself in. This book does not publish until January which seems like a long time to wait, but if you haven't read the first two books it gives you time to catch up on those first.
Fenway and Hattie
is one of the book choices for the Global Read Aloud project, which enables classrooms across the globe to connect with each other. You can find out more information about it
here
.
Jasmine Toguchi, Drummer Girl by Debbi Michiko Florence
I had the opportunity to read the third book in the
Jasmine Toguchi
series. In this book, Jasmine's school is having a talent show. Jasmine is unsure about what she can do for the talent show until her mother sends her to learn to play the taiko, a Japanese drum. Jasmine finds a talent and a friend and learns about the necessity of practice. Jasmine is fun, spunky, and kind. As in the previous books, this book has pages at the end that give directions for making something related to the book. This book is another one that does not publish until 2018, but
Jasmine Toguchi, Mochi Queen
and
Jasmine Toguchi, Super Sleuth
are currently available and highly recommended for early chapter book readers.
Giant Pumpkin Suite by Melanie Heuiser Hill
Rose is a cello player who is practicing for an important competition. When Rose has an accident, she is unsure whether she will be able to play the cello again. Rose becomes involved with helping her brother grow a giant pumpkin in their elderly neighbor's yard. Rose learns about herself as she deals with the changes in her life. There are great characters in this book. You'll want to move to Rose's neighborhood just to be a part of the close-knit community in which she lives. A charming story.
Mighty Jack and the Goblin King by Ben Hatke
My students have been eagerly awaiting this sequel to Mighty Jack. Jack, with the help of his friend Lilly, is trying to save his sister, Maddy, who has been carried away to a dangerous world. The story is exciting and action-packed. The ending will have readers curious about what's in store for Jack, Lilly, and Maddy in their next book.
Superstar by Mandy Davis
This is a book that can help readers understand others and develop empathy. It's told from the perspective of Lester, a boy with Autism Spectrum Disorder. Lester is a true-to-life character who shows that navigating the paths of life aren't always easy, but it is possible to overcome challenges. Read more of my thoughts about this wonderful book
here
.