Every Monday, I share books I have recently read. I also participate in It's Monday! What Are You Reading?, a community of bloggers who link up to share what they are reading. To find out what other bloggers are reading, check out the host blogs,
Teach Mentor Texts
and
Unleashing Readers
, or follow on Twitter at #imwayr.
Recent Reads...
The Coquíes Still Sing: A Story of Home, Hope, and Rebuilding by Karina Nicole González and illustrated by Krystal Quiles
Elena loves her Abuela's mango tree and the song the coquí frogs sing while they hide in the garden at night. When a hurricane makes landfall, her family stays safe sheltering in their house, but all is destroyed outside her house, including the garden, and the coquíes are silent. Her community gathers together as they rebuild their garden and finally a familiar song brings hope. This is a powerful story of strength and resilience based on Hurricane María which hit Puerto Rico in 2017. The backmatter includes information about Hurricane María and Puerto Rico.
Don't Worry, Murray by David Ezra Stein
Murray has a lot of worries, but with encouragement from the narrator of the book he faces his fears. This is a very sweet story that celebrates bravery.
Little Bat Up All Day by Brian Lies
As Little Bat's family drifts off to sleep he heads outside in order to find out what it's like during the day. He meets a squirrel and they become fast friends, but Little Bat can't resist falling asleep. Even though one is awake during the day and the other at night they find a way to remain friends. A delightful and fun story.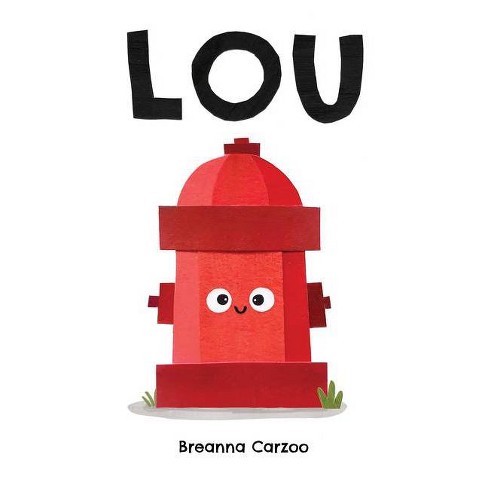 Lou by Breanna Carzoo
Lou, a fire hydrant, thinks he is nothing more than a toilet. The background in the illustrations shows that Lou will be needed for something more than just a place for dogs to pee and Lou eventually realizes his purpose. A clever story.
A Spoonful of Frogs by Casey Lyall and illustrated by Vera Brosgol
A witch on a cooking show is demonstrating how to make Frog Soup. When it's time to put in the spoonful of frogs, the frogs refuse to cooperate. The witch's struggle to get the frogs onto her spoon so she can put them in the cauldron is amusing. Capturing the witch's frustrations, the illustrations are great.
Gemstone Dragon's #1: Opal's Time to Shine by Samantha M. Clark
The Gemstone Dragons each have their own magical power. Opal doesn't believe her own power of invisibility is very special. When the dragons are at risk of losing their powers, Opal realizes the true power of her invisibility and of kindness. A charming chapter book about friendship, teamwork, and recognizing one's value.
My Life Begins! by Patricia MacLachlan
Jacob really wants puppies, but instead his family grows with the addition of triplets. He shortens "triplets" and nicknames his siblings "The Trips" and does research by observing them and writing about what he notices in his notebook. This is a sweet book about small moments in the life of a big brother.