Every Monday, I share books I have recently read. I also participate in It's Monday! What Are You Reading?, a community of bloggers who link up to share what they are reading. To find out what other bloggers are reading, check out the host blogs,
Teach Mentor Texts
and
Unleashing Readers
, or follow on Twitter at #imwayr.
Recent Reads...
Knight Owl by Christopher Denise
Owl dreams of becoming a knight. Although Owl is small, he works hard and is assigned Knight Night Watch. When he finds himself face-to-face with a dragon, Owl's cleverness, kindness, and bravery help protect the castle. Owl is an endearing character and the book has a sweet message about following one's dreams.
Tía Fortuna's New Home: A Jewish Cuban Journey by Ruth Behar and illustrated by Devon Holzwarth
Estrella's aunt must leave the Miami home she has lived in for many years since fleeing Cuba after the revolution in 1959. Estrella is sad her aunt must move, but learns the meaning of home. The note at the end gives insight into the author's family history and that of Sephardic Jews. A very touching story.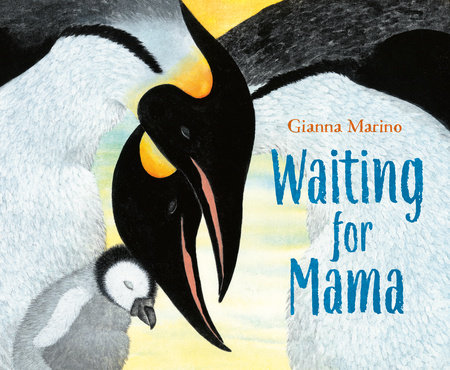 Waiting for Mama by Gianna Marino
Written from the perspective of a baby penguin, this is a sweet story about the beginning of the creature's life and also a celebration of family. The illustrations are gorgeous.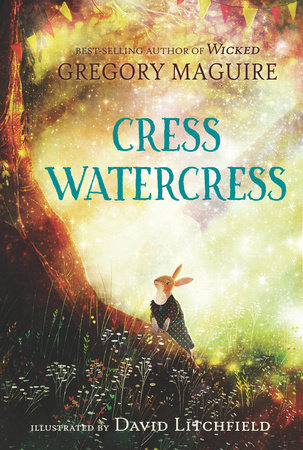 Cress Watercress by Gregory Maguire and illustrated by David Litchfield
Cress's father left one night and did not return. Now her rabbit family must move to an apartment in an oak tree where there are other forest creatures who can look after the children while Mama collects food. They meet new neighbors and make friends, but must also navigate the dangers of the forest. This is a charming, adventurous tale about family, friendship, and courage.
Maizy Chen's Last Chance by Lisa Yee
Maizy, and her mother, are visiting Last Chance, Minnesota where her grandparents live. Maizy misses L.A., but she gets to know her grandparents better and learns about her family history from her Opa. The story within a story gave insight into the history of Chinese immigrants while the present day story described Maizy's experience with racism in the small community. This is a heartfelt story.
Adult Reading Recommendation
The Secrets We Share by Edwin Hill
This is an intriguing and twisty murder mystery/detective novel. I read it in about a day when I was on vacation a few weeks ago at the beach. It's written in dual timelines, the 1990s and present, each including lots of drama and secrets. Living in Massachusetts, I enjoy that the setting of this book, as well as the author's previous books, is Boston.