Every Monday, I share books I have recently read. I also participate in It's Monday! What Are You Reading?, a community of bloggers who link up to share what they are reading. To find out what other bloggers are reading, check out the host blogs,
Teach Mentor Texts
and
Unleashing Readers
, or follow on Twitter at #imwayr.
Recent Reads...
Beautifully Me by Nabela Noor and illustrated by Nabi H. Ali
One day, Zubi notices family members and classmates being critical of their own or others' bodies. She begins to wonder if she should be concerned with her own body. Zubi helps her family realize their body negativity and they help her understand the real meaning of beauty. This is a sweet story with an important message about self-acceptance.
Leo and the Octopus by Isabelle Marinov and illustrated by Chris Nixon
Leo feels like he is living on the wrong planet and that other kids do not understand him until he meets Maya, an octopus. Leo bonds with the octopus and this leads to an encounter with a boy who is interested in learning about the creature. This is a thoughtful book about friendship and neurodiversity that will be a useful read for building empathy toward others.
Yours in Books by Julie Falatko and illustrated by Alborozo
Owl T. Fencepost, who just wants to be left alone in peace and quiet, exchanges letters with Bessie Squirrel, the owner of a bookshop nearby in the forest. Although the owl wants books to solve the problem he has with the noisy neighborhood children, squirrel offers books to encourage more friendly interaction with them. This is a very cute book about the joys of companionship and books.
Cookie & Broccoli: Ready for School! by Bob McMahon
Cookie is outgoing and Broccoli is shy, but they become great friends. This graphic novel will be perfect for those early readers who like silly stories.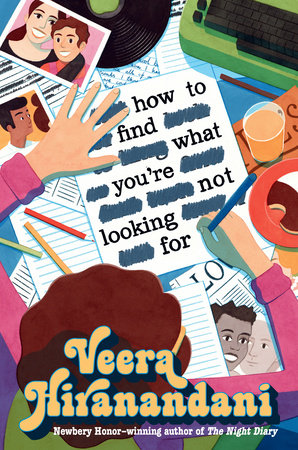 How to Find What You're Not Looking For by Veera Hiranandani
This book, set in 1967, is about a twelve-year-old named Ari dealing with a few challenges in her family and school life. Her sister has suddenly left to get married after her parents have made it clear that they don't approve of her non-Jewish boyfriend. Ari misses her sister and is also trying to understand her parent's feelings which she herself doesn't agree with. At school, Ari is having difficulty with writing and is also the target of bullying. The story is written in the second person which took me a bit to get used to. It's a poignant story that explores some relevant themes.