Every Monday, I share books I have recently read. I also participate in It's Monday! What Are You Reading?, a community of bloggers who link up to share what they are reading. To find out what other bloggers are reading, check out the host blogs,
Teach Mentor Texts
and
Unleashing Readers
, or follow on Twitter at #imwayr.
Recent Reads...
Blue Floats Away by Travis Jonker and illustrated by Grant Snider
Little Blue is an iceberg who gets separated from his parents and floats away. His journey takes him far away and includes a transformation that makes it possible for him to see new things. Little Blue's story of change introduces readers to the water cycle. The illustrations created with cut paper are fun.
The Thingity-Jig by Kathleen Doherty and illustrated by Kristyna Litten
Bear finds a Thingity-Jig and needs help bringing it home, but his friends are not interested in helping. With creative problem-solving, Bear succeeds in getting the job done himself and both he and his friends enjoy playing with the Thingity-Jig. This is a fun book that may inspire readers to build their own contraptions.
Wishes by Mượn Thị Văn and illustrated by Victo Ngai
This book is incredibly moving and powerful. Inspired by the author's own experiences, it tells of a family's journey as they leave their home in search of a new one. The poetic text, a series of wishes, is enhanced by illustrations that depict the family's emotions. The story is heart-wrenching, but ends with hope. Thanks to the publisher, Scholastic, for providing my book review group with an advance reader's copy.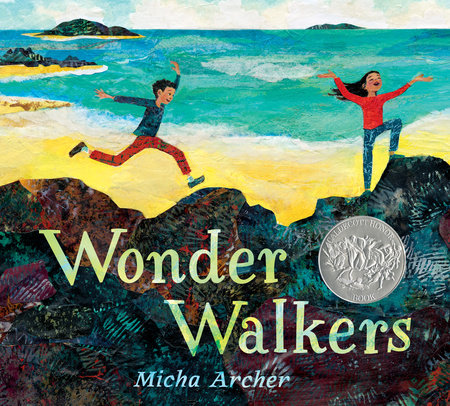 Wonder Walkers by Micha Archer
Two children take a walk and wonder about what they see as they explore. The book is poetic, consisting mostly of questions the kids have as they interact with nature. It will give readers a new way to think about the world around them. The artwork is beautiful.
Billy Miller Makes a Wish by Kevin Henkes
On his eighth birthday, Billy wishes for something exciting to happen. Over the course of the next few days, while missing his father who is away and helping take care of his sister, Sal, Billy's life is filled with interesting situations. This is a sweet story about the joys and challenges of being a kid and the sibling of a younger sister. The book is a companion to The Year of Biller Miller, but can be read on its own.