Every Monday, I share books I have recently read. I also participate in It's Monday! What Are You Reading?, a community of bloggers who link up to share what they are reading. To find out what other bloggers are reading, check out the host blogs,
Teach Mentor Texts
and
Unleashing Readers
, or follow on Twitter at #imwayr.
Recent Reads...
I Dream of Popo by Livia Blackburne and illustrated Julia Kuo
Based on the author's experiences, this is a story of a girl moving to the United States from Taiwan and the connection she maintains with her popo even in spite of the physical separation. It's a poignant story.
Moose, Goose, and Mouse by Mordicai Gerstein and illustrated by Mordicai Gerstein and Jeff Mack
This silly rhyming book about a moose, goose, and mouse searching for a new house will give early readers a chuckle. Jeff Mack includes a note at the end about how he collaborated with Mordicai Gerstein, who passed in 2019, to create the illustrations.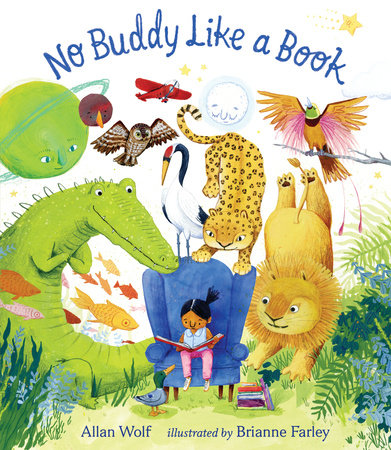 No Buddy Like a Book by Allan Wolf and illustrated by Brianne Farley
As a book lover and reading teacher, books about books are always near and dear to my heart. This is a fun book that celebrates books and their power to fuel the imagination. Very fanciful illustrations.
The Year I Flew Away by Marie Arnold
Ten-year-old Gabrielle goes to live with her uncle in New York City, leaving her family behind. She finds living in America harder than she thought and desperately wants to fit in. When a witch offers to grant her three wishes to help her fit in, Gabrielle takes her up on the offer, but soon realizes that this creates even bigger problems for her and her family. This is a sweet story about belonging and self-acceptance with a twist of magic.
An Adult Book Recommendation...
Chatter: The Voice in Our Heads, Why it Matters, and How to Harness It by Ethan Kross
I found this to be an insightful and helpful book about our inner voice and what we can do to better control it. The combination of stories and research make it an interesting and readable nonfiction book. There are some practical strategies related to calming anxiety and increasing happiness.