Every Monday, I share books I have recently read. I also participate in It's Monday! What Are You Reading?, a community of bloggers who link up to share what they are reading. To find out what other bloggers are reading, check out the host blogs,
Teach Mentor Texts
and
Unleashing Readers
, or follow on Twitter at #imwayr.
Recent Reads...
National Regular Average Ordinary Day by Lisa Katzenberger and Illustrated by Barbara Bakos
This book is clever and fun. Kids will be able to relate to Peter's boredom and be amused with his plan to celebrate a new holiday every day. There's a great message about how ordinary moments can be just as special as those that are more celebrated. The illustrations contain a lot of humor. Thanks to the publisher for a review copy.
Tiger Wild by Gwen Millward
Lily blames her naughtiness on her imaginary tiger and after being sent to her room, she runs away with tiger so they can be wild forever. She has fun with tiger, but begins to understand that his wildness can be a bit too much at times. Although she is relieved to find some quiet and calmness, she realizes that playfulness is okay, too.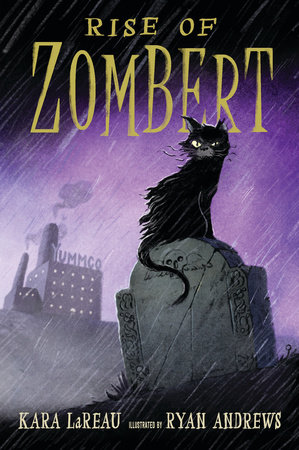 Rise of Zombert by Kara LaReau and Illustrated by Ryan Andrews
This is the first book in a new middle grade mystery series about a cat who is more zombie-like than cat-like and the girl, Mellie, who finds him in a recycling barrel in her neighborhood and secretly brings him to home. It's a little creepy, but not too scary. There's a cliff hanger ending that will leave readers eager for the next book. This book is under one hundred fifty pages which is a great length for readers who don't yet have the stamina for longer middle grade novels. Thanks to the author and Candlewick Press for an advance review copy. The book publishes in July.
Isaiah Dunn is My Hero by Kelly J. Baptist
After Isaiah's father passed away, his mother started drinking and now his family is living in a hotel. Isaiah still feels connected to his father through the stories he left behind in his journal and their shared loved of writing. The stories give Isaiah hope and fuel his determination to help his family. Isaiah is a character I loved and rooted for. This book touches on many important issues and also shows that teachers may not know the life challenges that some of their students could be facing. Thanks to the publisher for providing my book review group, #BookExcursion, with an advance reader's copy. The book publishes in August.
Summer Reading Recommendation
If you are looking for a grown-up read to add to your summer to-be-read list, this is a book I've recently read and enjoyed.
Sigh, Gone by Phuc Tran
This is a moving memoir by an author who writes about growing up after immigrating to the United States from Vietnam and settling in a small town in Pennsylvania. It's an insightful story about the search for belonging and also a testament to the power of literature to shape who we are.