Every Monday, I participate in It's Monday! What Are You Reading?, hosted by Teach Mentor Texts and Unleashing Readers, and share my recent reads. This month I am also participating in the 13th Annual Slice of Life Story Challenge. Visit Two Writing Teachers for more information.
Spending so much time at home, I have much more time to read. But, with all that's going on in the world and the challenges of figuring out how to support learners from home, I've found that concentrating on reading is not so easy. I would think, I would have read a lot more than usual, but I really haven't. I am glad for the reading I have been able to do.
Don't Worry, Little Crab by Chris Haughton
I love this book! Little Crab and Big Crab are at the edge of the ocean. Little Crab takes slow, hesitant steps towards the ocean and starts to question the decision to go in while Big Crab encourages him. An enormous wave sweeps them under and Little Crab discovers the wonder, beauty, and adventure of the ocean depths. This is a sweet story of courage and friendship.
Knot Cannot by Tiffany Stone and Mike Lowery
Knot is envious of all the things that Snake can do and he cannot. A bird puts Snake in danger and Knot puts her greatest strength to use. This is a clever and humorous story with a message about appreciating one's strengths.
Brooklyn Bailey, the Missing Dog by Amy Sohn, Orna LePape and Libby VanderPloeg
Yotam's dog is startled and runs away. Yotam's neighbors assist in helping to bring Bailey back home. This is not just a story of a dog who finds his way back home, but also one about community.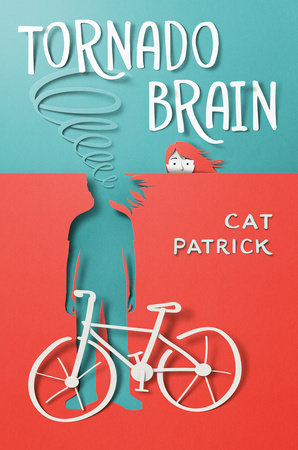 Tornado Brain by Cat Patrick
Frankie and her twin sister are very different from each other and have a rocky relationship. Frankie believes it's her sister's fault that her friendship with Colette, who she has known since kindergarten, came to an end. Now Colette is missing and Frankie becomes involved in figuring out what happened. This is a mystery and a heartfelt story of friendship. It's also an insightful book, as Frankie is neurodiverse, and readers get a glimpse into her thoughts and emotions.