It's Monday! What Are You Reading? is a community of bloggers who link up to share what they are reading. To find out what other bloggers are reading, check out the host blogs or follow on Twitter at #imwayr.
Recent Reads...
Across the Bay by Carlos Aponte
Carlitos loves his family and the town of Cataño, where he lives, but he also misses his father. A search through the streets of Old San Juan, helps Carlitos realize that the family he has is just who he needs. The illustrations capture the beauty and spirit of Puerto Rico. Thanks to the publisher for providing my book review group, #BookExcursion, with a review copy.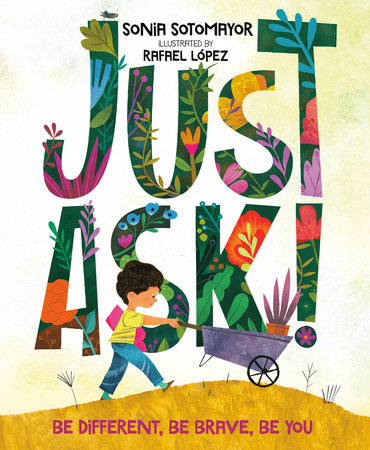 Just Ask
by Sonia Sotomayor
This is a useful book to have in the classroom as it will help kids to understand various disabilities and illnesses and how these differences make the world interesting. It also encourages kids to ask questions when they are curious so they can learn about others. Not only is there an important message about inclusivity, but the illustrations are sweet, too.
The 1000 Year Old Boy
by Ross Welford
Alfie Monk has been alive for a thousand years, but he has not aged past eleven. When a tragedy occurs and Alfie is left without any family, he wants to be able to age again. He makes two new friends who are willing to help him keep his secret, but also find a way for him to live a normal life. The plot of this book is unique with a bit of magic and lessons about friendship and life. Thanks to the Random House for providing my book review group, #BookExcursion, with an advance reader's copy. The book publishes in October.