It's Monday! What Are You Reading? is a community of bloggers who link up to share what they are reading. To find out what other bloggers are reading, check out the host blogs: Teach Mentor Texts and Unleashing Readers. You can also follow on Twitter at #imwayr.


Recent Reads...
The Dreamer by Il Sung Na
A pig dreams of flying and does not give up until he is successful. This book will spark discussions about the benefits of persistence in accomplishing one's dreams. It has lovely, whimsical illustrations.
Hey, Wall: A Story of Art and Community by Susan Verde
A boy beautifies his neighborhood by transforming a bare wall into a work of art. This book celebrates the diversity and uniqueness of a neighborhood, while also showing an example of how one person can create change.
The Benefits of Being an Octopus by Ann Braden
Seventh-grader, Zoey, spends a lot of her time taking care of her younger siblings. Zoey's family struggles because they are poor and Zoey notices the way her mother's boyfriend treats her and doesn't approve. Zoey wishes she were an octopus and imagines how life would be easier if, for example, she had eight arms instead of just two. As Zoey struggles through the challenges of her life, she learns to become more a more confident person who stands up for herself and others. This is an interesting story, with a great main character, that explores important themes. Some students will relate to the challenges Zoey faces, but for others it will provide insight into the experiences of children living in poverty. I had been hearing about this book for a while before it was published and, for me, it lived up to all the positive reviews.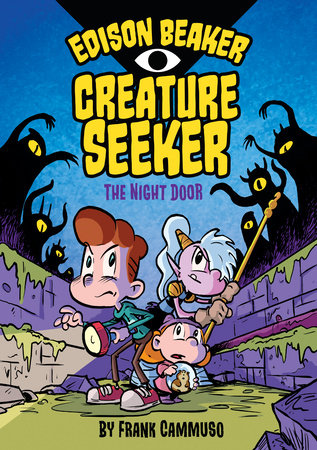 Edison Beaker, Creature Seeker: The Night Door by Frank Cammuso
This graphic novel has adventure, action, and humor. This is one that I can hand those students who love the Hilo series. A few of my students read it last week and they loved it. Read more about my thoughts here.