It's Monday! What Are You Reading? is a community of bloggers who link up to share what they are reading. To find out what other bloggers are reading, check out the host blogs: Teach Mentor Texts and Unleashing Readers. You can also follow on Twitter at #imwayr.
Recent Reads...
A Big Mooncake for Little Star by Grace Lin
This is a clever and whimsical story. It shows the love between a mother and child, but also gives an imaginative explanation of the phases of the moon. The illustrations, with the brightly colored mooncake against a black background, are magical.
Poe Won't Go by Kelly DiPucchio
Two of my favorite picture books to read aloud to students are Everyone Loves Bacon and Dragon Was Terrible, both by Kelly DiPucchio, so I was excited to find out she has a soon-to-be released picture book. Even better, it's illustrated by one of my favorite illustrators, Zachariah OHora. Poe is an elephant who won't go. He is sitting in the middle of the road, causing a traffic jam. There are many attempts, all entertaining, made to get him to move, but it's one smart news reporter who gets him to go. This is a fun story and I think readers will adore Poe, as well as his friend, Moe, who makes an appearance. Thanks to the author for providing my book review group, #BookExcursion, with a copy to review.
Twig by Aura Parker
Heidi is the new bug at school, but she blends in so well with her surroundings, because of her twig-like shape, that no one notices her. When she's mistaken for a twig, she speaks of for herself and the class finds a way to make sure she stands out. This is a book about making friends that also shows the importance of welcoming others into the group.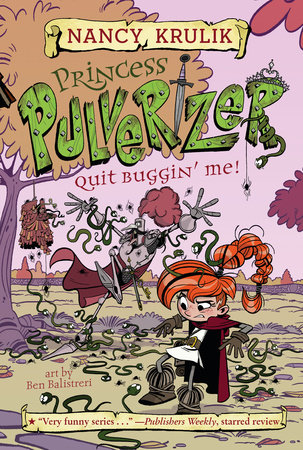 Quit Buggin' Me! (Princess Pulverizer #4) by Nancy Krulik
Princess Pulverizer's Quest for Kindness continues in the latest book in the Princess Pulverizer series. If she completes the quest her dream of being a knight, which she prefers over being a princess, will be fulfilled. Her latest mission involves finding a beast in the forest and rescuing her friends who have been taken prisoner. This series for transitional chapter book readers continues to be humorous and action-packed. Thanks to the publisher, Penguin Young Readers, for providing my book review group, #BookExcursion, with a review copy.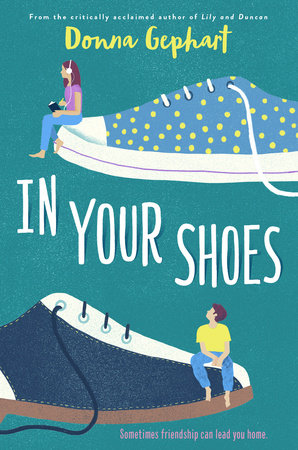 In Your Shoes by Donna Gephart
Miles spends a lot of time in his family's bowling alley trying to bowl the perfect game. He tends to worry a lot, especially about his grandfather. Amy has just moved into town where she lives with her uncle at a funeral parlor. She misses home and really wants to make a friend. Their lives intersect, unexpectedly, the day Miles wears his lucky bowling shoes to school. This is a sweet story of friendship that also explores anxiety, loss, and grief. Middle grade readers will be able to relate to the characters and their challenges. The story conveys the message that friends take care of and support one another. Thanks to the publisher, I received an advance reading copy of this book. It publishes in October.