It's Monday! What Are You Reading? is a community of bloggers who link up to share what they are reading. To find out what other bloggers are reading, check out the host blogs: Teach Mentor Texts and Unleashing Readers. You can also follow on Twitter at #imwayr.
Recent Reads...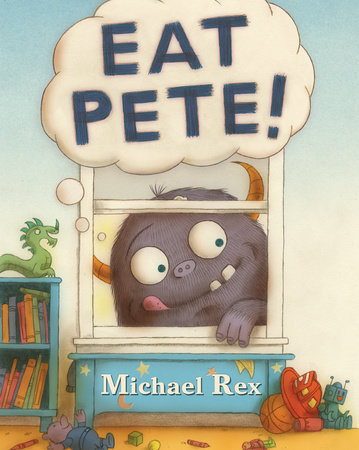 Eat Pete! by Michael Rex
A monster with a hungry appetite appears at Pete's window. He's able to hold off eating Pete while they have fun playing cars, pirates, and blocks. But, eventually Pete's appetite gets the better of him. This book is pure fun with an element of surprise. I imagine that my first graders will want to hear this book again and again.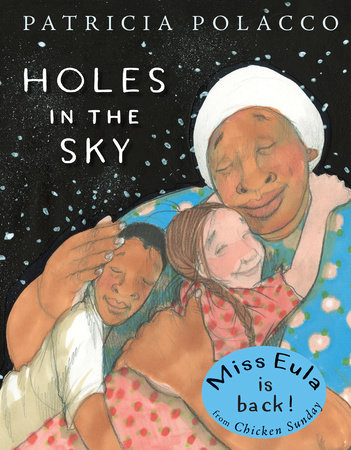 Holes in the Sky by Patricia Polacco
I was excited to see a new book by Patricia Polacco because quite a few of hers are favorites of mine. This is another heart-warming story based on her childhood. Read more about my thoughts
here
.
Kick It, Mo! by David A. Adler
The latest book in the Mo Jackson series for early readers is as charming as the previous three. Mo loves sports even though he is not the best player on the team. In this book, he is the smallest and youngest soccer player and is still learning to kick, but he doesn't let that stop him from playing and enjoying the game. Mo's practice and determination always pay off. I love the important message in these books, but the sports-related action is also entertaining. Thanks to the publisher, Penguin Young Readers, for providing #BookExcursion with a review copy.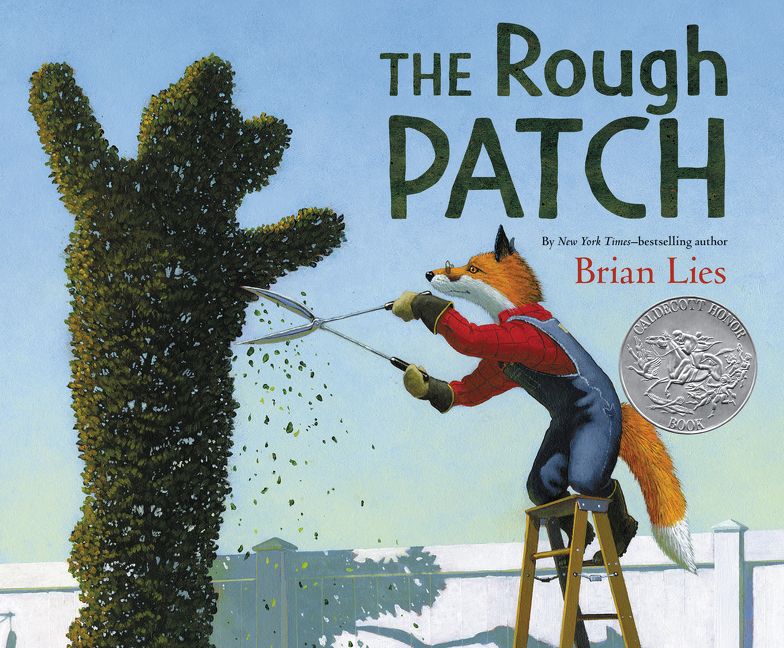 The Rough Patch by Brian Lies
This is a book about loss, grief, and healing. Evan, a fox, seems unable to get over the loss of his dog, taking his anger out on his once beautiful garden. Eventually, a surprise in his garden leads him out of his despair. The illustrations are stunning with colors to match the mood of the text. This is definitely an emotional read, but gorgeous.
Louisiana's Way Home by Kate DiCamillo
Louisiana from Raymie Nightingale is back in this companion novel. It's definitely a heart-tugger, but also a whimsical, beautiful story. If you've heard this is an amazing book, it's because it is! Read more about my thoughts
here
.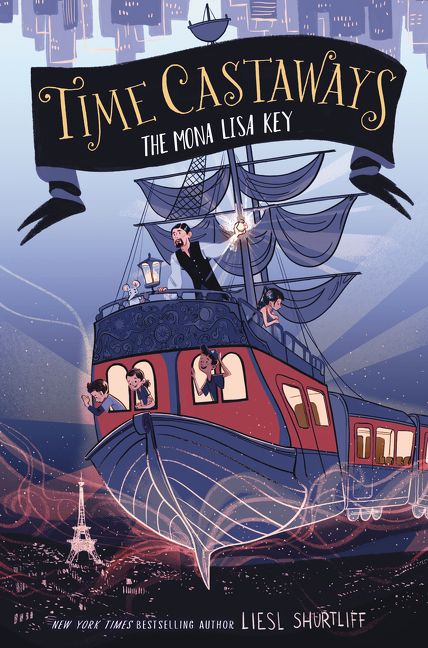 Time Castaways #1: The Mona Lisa Key by Liesl Shurtliff
Three siblings find themselves on a mysterious ship that time travels. They arrive in the past where they become in involved in the theft of the
Mona Lisa
. The kids try to understand the reason they are on the ship and whether they can trust the captain. The curious ship with its eccentric crew and the different settings from the past provide for an interesting story. The cliff-hanger ending sets readers up to find out more in book two. Thanks to the publisher, HarperCollins, for sending my book review group, #BookExcursion, an advanced reading copy.