Every Monday, I share books I have recently read. I also participate in It's Monday! What Are You Reading?, a community of bloggers who link up to share what they are reading. To find out what other bloggers are reading, check out the host blogs,
Teach Mentor Texts
and
Unleashing Readers
, or follow on Twitter at #imwayr.
Recent Reads...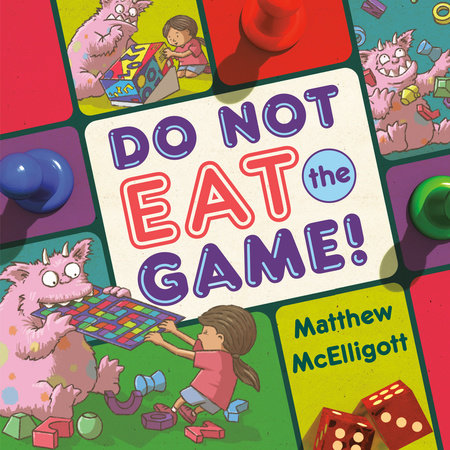 Do Not Eat the Game! by Matthew McElligott
This picture book shows that games are fun when there are more players and when everyone follows the rules. The text is written to sound like game directions and the monsters' antics are amusing. Thanks to the publisher for a review copy. The book publishes in May.
A Hatful of Dragons: And More Than 13.8 Billion Other Funny Poems by Vikram Madan
My favorite part of this book is the fill-in-the-blank poem with lists of words to choose from so readers can actually make up billions of different poems. I also love the variety of poems - there's even a rebus and one partly written in comic-book form. These nonsensical, silly poems, some which have a bit of suspense, will surprise and amuse readers.
Baloney and Friends by Greg Pizzoli
After finishing this book, the only thing I am disappointed with is the fact that I can't share it with students until fall since schools will not be reopening in Massachusetts this school year. Early readers will love the graphic novel format and the personalities of Baloney and his friends. The book has three different stories (and a few mini-comics thrown in) and the last one, which is a sweet story of friendship, is my favorite. Readers can also draw the characters by following the directions at the end of the end of the book. This will be a much loved book, so I hope it doesn't take too long for the next one in the series.
Santiago's Road Home by Alexandra Diaz
Twelve-year-old Santiago wants to escape the abuse of his abuela so he decides to head to the United States with a mother and daughter who he has recently met. In the United States, Santiago is separated from those he now considers family and is put into an immigration detention center. This book provides a powerful glimpse into the experience of a child immigrant who is torn from the people who care about him and is at the mercy of an unjust system. Thanks to the publisher for an advance reader's copy.