Every Monday, I share books I have recently read. I also participate in It's Monday! What Are You Reading?, a community of bloggers who link up to share what they are reading. To find out what other bloggers are reading, check out the host blogs,
Teach Mentor Texts
and
Unleashing Readers
, or follow on Twitter at #imwayr.
Recent Reads...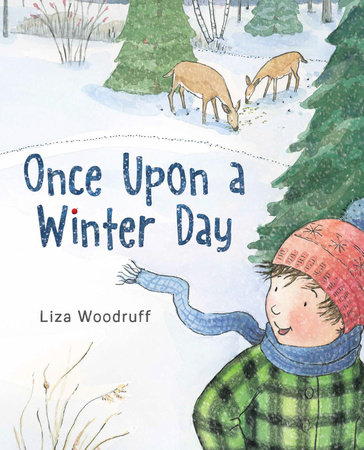 Once Upon a Winter Day by Liza Woodruff
After our first significant snowfall last week, there is no denying it's time for winter-themed reads like this one. This is a sweet winter story about a boy who follows the mouse tracks he discovers in the snow and imagines what the animals in the snowy wood have been doing. It's a book that celebrates winter, nature, and imagination.
This is Your Time by Ruby Bridges
In the dedication, Ruby Bridges describes her book as a "letter of peace." In her letter, addressed to children, she tells her story and encourages readers to embody the love and grace that's needed to make change and heal our world. The photographs included in the book add to the richness of the history Ruby tells and her message. Informative and inspirational.
Cat Kid Comic Club by Dav Pilkey
The sidekick from Pilkey's Dog Man series, Li'l Petey, stars in his own book in which he is president of a comic club. Along with Molly, the tadpole who is vice-president of the club, they help the other tadpoles face their fears about writing. The mini-comics the tadpoles write are included in the book. This book is lots of fun and has an empowering message about being an author, illustrator, or creator.
Rowley Jefferson's Awesome Friendly Adventure by Jeff Kinney
Rowley is writing a medieval adventure about a boy named Roland, who goes on a journey to the Ice Fortress to rescue his mom from the White Warlock. The book alternates between the adventure story and Rowley's conversation with his pal Greg who has offered to help him with his writing. There is lots of silly kid humor in this book, but it made me laugh, as well.