Every Monday, I share books I have recently read. I also participate in It's Monday! What Are You Reading?, a community of bloggers who link up to share what they are reading. To find out what other bloggers are reading, check out the host blogs,
Teach Mentor Texts
and
Unleashing Readers
, or follow on Twitter at #imwayr.
Recent Reads...
My Rainbow by Trinity and DeShanna Neal and illustrated by Art Twink
A mother-daughter team have written a story, based on their real-life experiences, about identity, acceptance, and self-expression. Trinity is a trans-gender girl who wants long hair like her dolls. She's also autistic and doesn't like the itchy feeling when her hair grows out. Her mom and her brother figure out a way to give her the hair that makes her feel like a rainbow. This is a very sweet and joyous book.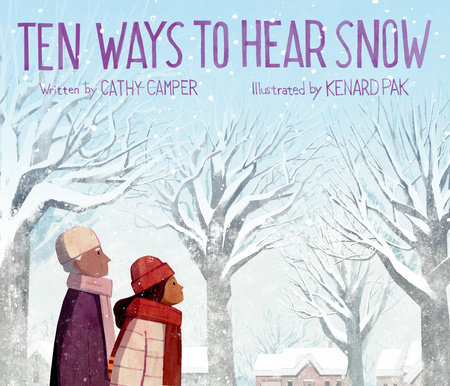 Ten Ways to Hear Snow by Cathy Camper and illustrated by Kenard Pak
A young girl walks to her Grandma's house the morning after a blizzard and discovers all the ways there are to hear snow. There are lots of great sounds words and the book provides an interesting perspective on the beauty and wonder of snow. This is a sweet winter-themed read, but also one that celebrates the special moments spent with family.
See the Cat: Three Stories About a Dog by David LaRochelle and illustrated by Mike Wohnoutka
A dog argues that he is the main character of the book which first appears to be about a cat and then a snake. After a few surprises, the dog takes control of the book and it finally becomes about him. This is a cute and funny book. Early readers will be amused.
Of a Feather by Dayna Lorentz
This is a heart-warming story about a life-changing friendship told in alternating perspectives of Reenie who has been sent to live with an aunt she has never met and Rufus, the baby owl she helps rehabilitate. It also includes interesting insight into the sport of falconry. Thanks to the author for providing my book review group, #BookExcursion, with a review copy. The book publishes in February.