Every Monday, I share books I have recently read. I also participate in It's Monday! What Are You Reading?, a community of bloggers who link up to share what they are reading. To find out what other bloggers are reading, check out the host blogs,
Teach Mentor Texts
and
Unleashing Readers
, or follow on Twitter at #imwayr.
Recent Reads...
Celia Planted a Garden: The Story of Celia Thaxter and Her Island Garden by Phyllis Root and Gary D. Schmidt and illustrated by Melissa Sweet
This is a picture book biography about Celia Thaxter, writer and gardener, that is also a celebration of nature. The illustrations are gorgeous.
Keepunumuk: Weeâchumun's Thanksgiving Story by Danielle Greendeer, Anthony Perry, and Alexis Bunten and illustrated by Gary Meeches Sr.
This much needed book tells the story of the first harvest and how it was made possible by the Wampanoag people. It's an insightful Thanksgiving story written from the perspective of Indigenous people with beautiful illustrations.
Puppy Bus by Drew Brockington
This creative story will help to ease students' first day of school anxieties. A child is very anxious about the first day at a new school and ends up on the wrong bus - one filled with puppies. With all the canine fun, school doesn't seem so bad. A humorous book that ends with a fun twist.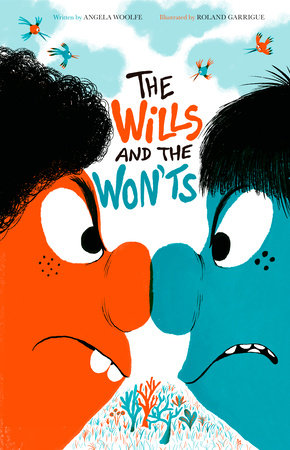 The Wills and the Won'ts by Angela Woolfe and illustrated by Roland Garrigue
Will and Won't are neighbors who do nothing but disagree with each other so they build a wall between them. As the wall makes others angry, more and more walls are built until no one can get in or out. May comes along and is heartbroken by what she sees so she removes just one brick and restores the peace. This is a fun rhyming text told with humor with an important message for our time.
Best Wishes by Sarah Mlynowski
A mysterious bracelet arrives in the mail with a note that it will grant one wish. Having just been dumped by her best friend, Becca wishes for lots and lots of friends. Soon Becca begins to wonder if this wish is something she truly wants. This is a great start to a fun new series. Each book in the series will feature a new main character as the bracelet is sent to another part of the country. Thanks to the publisher for a review copy. The book publishes in September.
Sweet and Sour by Debbi Michiko Florence
Mai and Zack have been best friends for a long time, but after the summer Zack betrayed her, Mai now wants to get revenge. As with other books the author has written, the characters are realistic and relatable.
Middle grade readers will enjoy Mai & Zach's story and root for a happy ending as they work through a rough patch in their friendship. Thanks to Scholastic for providing my book review group with an advance reader's copy. The book publishes in September.