Every Monday, I share books I have recently read. I also participate in It's Monday! What Are You Reading?, a community of bloggers who link up to share what they are reading. To find out what other bloggers are reading, check out the host blogs,
Teach Mentor Texts
and
Unleashing Readers
, or follow on Twitter at #imwayr.
Recent Reads...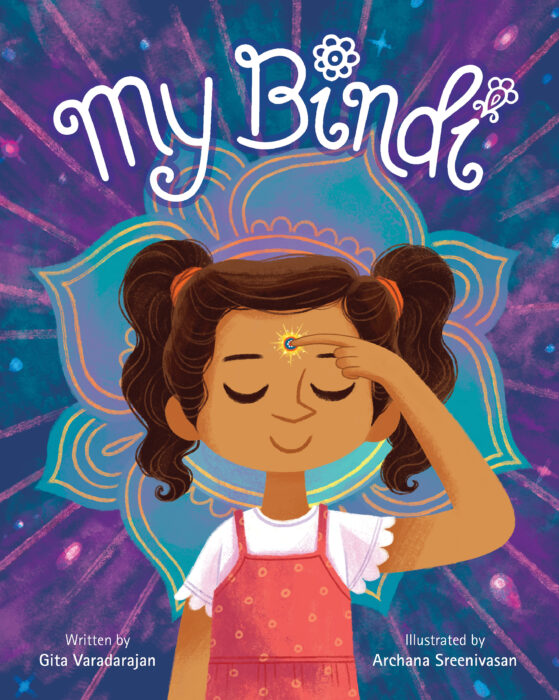 My Bindi by Gita Varadarajan and illustrated by Archana Sreenivasan
This picture book is about being true to oneself and embracing one's customs and traditions. Readers who don't know what a bindi is will learn more about it and its importance.
A Penny's Worth by Kimberly Wilson and illustrated by Mark Hoffman
Penny, is a penny who feels ignored, so she sets out to prove he worth. Penny's journey is both amusing and pun-filled. This book provides an introduction to coins, but is also a story of perseverance and realizing one's value. Very fun.
King of the Ice (Miles Lewis #1) by Kelly Starling Lyons and illustrated by Wayne Spencer
Whiz Kid (Miles Lewis #2) by Kelly Starling Lyons and illustrated by Wayne Spencer
In a spinoff of the Jada Jones series, Miles Lewis is the star of his own chapter book series. In the first book in the series, Miles, who does not know how to ice skate, is going on a class trip to an ice skating rink for the first time. He's also worried that his grandmother, who lives with his family, might be moving out. In the second book, Miles is excited about the science fair, but starts to feel like he is not measuring up as a scientist. This is a charming series about a kid who learns life lessons that readers will be able to relate to.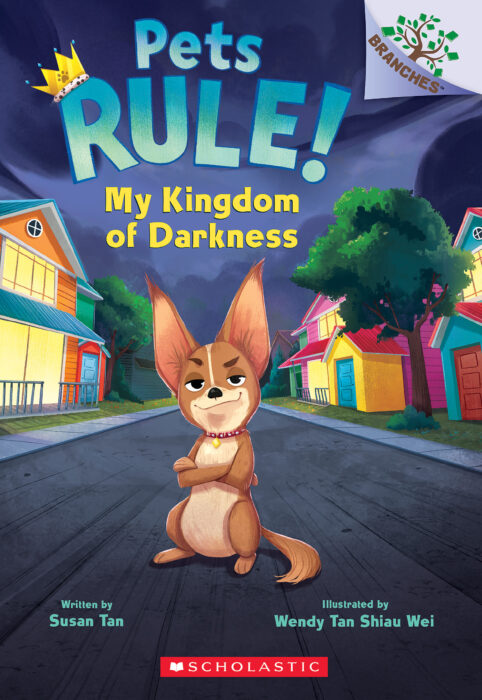 My Kingdom of Darkness (Pets Rule!) by Susan Tan and illustrated by Wendy Tan Shiau Wei
Part of the Branches line of illustrated chapter books, this story is about a Chihuahua who has been adopted and, unbeknownst to his new family, believes he will rule the world. He meets the other pets that live with him and then finds out that there is already a ruler of the neighborhood, an evil squirrel. This book is lots of fun.
Thirst by Varsha Bajaj
Minni lives in a poor neighborhood in Mumbai where there is no running water. When she, her brother, and a few friends witness water being stolen, her family is at risk. Her mother is also ill and, until she gets better, Minni must work as a maid while attending school. This is an amazing story about finding the courage to make a difference in one's community. It also gives insight into life in the city of Mumbai and the inequities that exist related to water access.
Adult Reading Recommendations
Tomorrow, and Tomorrow, and Tomorrow by Gabrielle Zevin
Loved this book! It's an amazing story, spanning thirty years, about two friends who first bond over video games and then end up working together to create one. Although not a gamer, I enjoyed being immersed in the gaming world. I also liked how it explored the complexities of relationships.
The Displacements by Bruce Holsinger
I could not put this book down. It imagines what happens when an unprecedented category 6 hurricane hits the U.S., decimating Miami and Houston and leaving millions displaced. It's a riveting story, but also unsettling as it made me wonder, if in the face of such a disaster, fiction could become truth.