Every Monday, I share books I have recently read. I also participate in It's Monday! What Are You Reading?, a community of bloggers who link up to share what they are reading. To find out what other bloggers are reading, check out the host blogs,
Teach Mentor Texts
and
Unleashing Readers
, or follow on Twitter at #imwayr.
Recent Reads...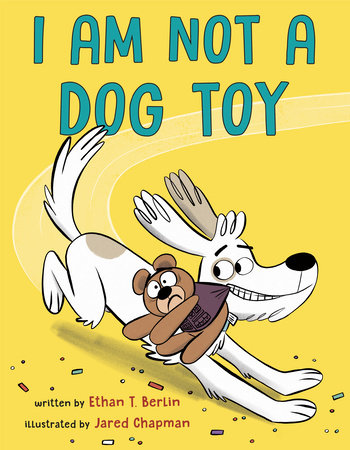 I Am Not a Dog Toy by Ethan T. Berlin and illustrated by Jared Chapman
Bear is excited when he is given as a present to a kid, but she tosses him aside without any thought of playing with him. Dog finds him and wants to play, but Bear insists he's not a dog toy. This is a fun story about realizing the value of a true friend.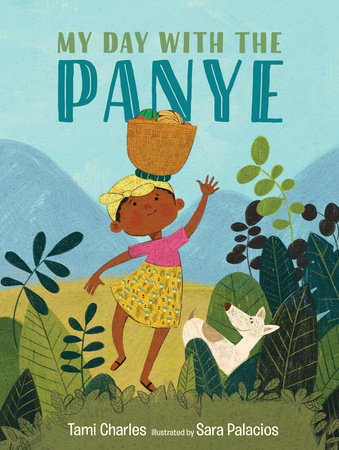 My Day with the Panye by Tami Charles and illustrated by Sara Palacios
Fallon is invited to go with her Manman to the market and she desperately wants to be able to carry the panye on her head. This is a sweet story about a mother and daughter and a beautiful celebration of Haiti. The colorful and lively illustrations are gorgeous.
Something's Wrong!: A Bear, A Hare and Some Underwear by Jory John and illustrated by Erin Kraan
I have yet to meet an elementary-aged reader who does not giggle at the mention of underwear in a picture book. With a bear who leaves his house wearing underwear, knowing that something just isn't right, this book will have readers laughing for sure. Luckily, Jeff the bear has a good friend who helps him realize what's wrong and overcome his embarrassment.
Sugar and Spite by Gail D. Villanueva
Jolina is adjusting to her new life living on a small island in the Philippines and struggling with a girl in her Bible class, Claudine, who is bullying her. In spite of her grandfather's warning about the consequences of spells, Jolina uses a love potion to get Claudine to be nicer to her. This heart-warming book with a dash of magic explores some important themes. Both the characters and the setting will charm readers. Thanks to the publisher for providing my book review group, #BookExcursion, with an advanced reader's copy. The book publishers in April.