Every Monday, I share books I have recently read. I also participate in It's Monday! What Are You Reading?, a community of bloggers who link up to share what they are reading. To find out what other bloggers are reading, check out the host blogs,
Teach Mentor Texts
and
Unleashing Readers
, or follow on Twitter at #imwayr.
Recent Reads...
Eyes That Kiss in the Corners by Joanna Ho and illustrated by Dung Ho
A young girl notices that some others have eyes that are different than hers, but also that hers are similar to those in her family. This is a heart-warming story about self-acceptance and the appreciation of one's heritage.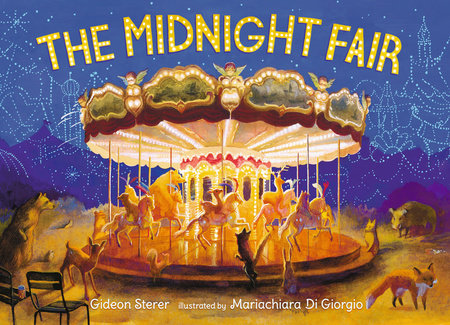 The Midnight Fair by Gideon Sterer and illustrated by Mariachiara Di Giorgio
After the fairground closes for the night, woodland animals sneak in and enjoy the rides, games, and treats in this wordless book. Whimsical and captivating.
Outside, Inside by LeUyen Pham
In the note at the end of this book, the author describes it as "a time capsule of our moment in history" and it truly captures the events, details, and feelings of the lockdowns that occurred due to the coronavirus. A beautiful and hopeful story about community and connection.
The Comeback by E. L. Shen
Maxine Chen is a competitive figure skater who is dealing with challenges on and off the ice. There is a new skater at the rink who is really good and seems like she will be tough competition. At school, Maxine is facing racism and bullying from a classmate. As she navigates her skating and school life, Maxine grows in her confidence. In addition to giving insight into the sport of ice-skating, there are relevant and timely themes.
Adult Reading...
Yellow Wife by Sadeqa Johnson
This is a heart-wrenching and gripping book set during the pre-Civil War era. It tells the story of Pheby who is anticipating her freedom when she turns eighteen, but shortly before is sent to a jail for enslaved people known as Devil's Half Acre and becomes the mistress of the jail's owner. The author was inspired to write Pheby's story after learning about the life of Mary Lumpkin who lived at Lumpkin's jail, a slave holding facility that existed in Virginia. This book gives insight into a grim time in our history, while being a story of courage and hope.