It's Monday! What Are You Reading? is a community of bloggers who link up to share what they are reading. To find out what other bloggers are reading, check out the host blogs: Teach Mentor Texts and Unleashing Readers. You can also follow on Twitter at #imwayr.
Recent Reads...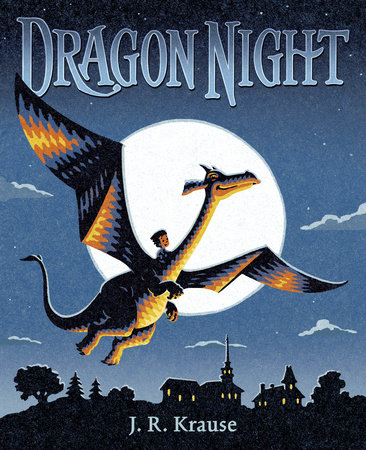 Dragon Night
by J. R. Krause
As Georgie, who is afraid of the night, is trying to fall asleep, a dragon in one of his books comes to life. They run away together and, through their journey, Georgie learns that the night isn't as terrible as he thought. In return, Georgie, very creatively, helps the dragon with his own fear. This is a sweet story about a magical adventure that results in friendship and, also, a story about overcoming nighttime fears. Thanks to the publisher for a review copy of the book.
The Good Egg
by Jory John
The pressure to be good is almost too much for the one egg who is always on his best behavior and trying to ensure that the rest of the dozen do the same. There are lots of egg-related puns and very humorous pictures. There's also an egg-cellent message that no one has to be perfect all of the time. I received a review copy of the book from the publisher. It publishes in February.
The Lost Girl
by Anne Ursu
Identical twins, Iris and Lark, are beginning fifth grade, but for the first time are in separate classes. Neither is happy about it and Iris, especially, is concerned for Lark whom she feels she needs to watch over and protect. As Iris navigates the independence that's been forced upon her she explores a mysterious shop that has opened in town. Friendship and empowerment are weaved into this story of mystery and magic. Thanks to the publisher, I received an advance reading copy of this book at the National Council for Teachers of English Annual Convention. This book publishes in February.
Right as Rain
by Lindsey Stoddard
Rain and her family have moved from Vermont to New York City. They are all grieving over the death of Rain's older brother and Rain herself feels that she is at fault. The changes in Rain's life seem overwhelming, but new friends help her find her place in her community and find the courage to open up to both friends and family. This book shows how friends and family can support each other through challenges and conveys the importance of coming together as a community to help one another. Rain's story is heart-breaking, but it's also uplifting as she deals with change and the difficult parts of life. Thanks to the author and the publisher for providing my book review group, #BookExcursion, with an advance reader's copy. This book publishes in February.