Every Monday, I share books I have recently read. I also participate in It's Monday! What Are You Reading?, a community of bloggers who link up to share what they are reading. To find out what other bloggers are reading, check out the host blogs,
Teach Mentor Texts
and
Unleashing Readers
, or follow on Twitter at #imwayr.
Recent Reads...
All Are Welcome by Alexandra Penfold and illustrated by Suzanne Kaufman
When a young girl moves into a new house, her new neighbors take her on an exploration of the community. This book is a beautiful celebration of a diverse, welcoming, and kind community. The illustrations are charming and detailed and readers will notice lots about how the neighbors interact with each other.
Brand-New Bubbe by Sarah Aronson and illustrated by Ariel Landy
Now that Jillian's mother has remarried, in addition to her Noni and her Gram who are already in her life, she has a brand-new grandmother. Jillian refuses to bond with Bubbe, but is won over with matzo ball soup and she then comes up with a plan so none of her grandmothers feel left out. A wonderful story about family.
The Legend of the Spirit Serpent by Adaiah Sanford and illustrated by Ken Daley
This is a retelling of a legend from the island of Dominica about an adventurous and curious girl who visits the Spirit Serpent who guards her village even though she has been warned not to. It's an engaging story about courage. The illustrations, especially the vertical two-page spread of the serpent are gorgeous. The author of this book was seven years old when she wrote and won the 1st Annual Caribbean Writer's Contest.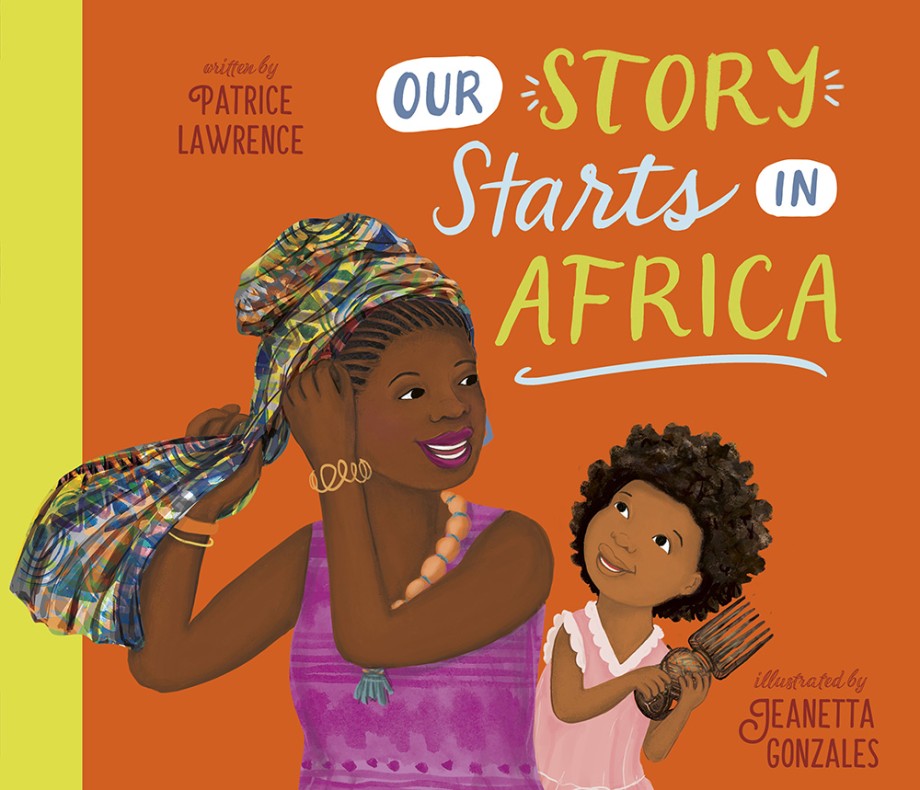 Our Story Starts in Africa by Patrice Lawrence and illustrated by Jeanetta Gonzales
When Paloma visits her family in Trinidad, she feels like she doesn't fit in with her cousins because she talks differently than they do. Her Tante Janet helps her understand that they all have common roots by teaching her about the history of Africa. An informative and beautiful story.
Penny, the Engineering Tail of the Fourth Little Pig by Kimberly Derting and Shelli R. Johannes and illustrated by Hannah Marks
This version of The Three Little Pigs includes a fourth pig, named Penny, who became an engineer while living in New Pork City and uses her skills to save her siblings from the big bad wolf. This is a fun, science-themed, and pun-filled tale of the three pigs.
Speak Up! by Rebecca Burgess
This graphic novel tells the story of Mia, who is autistic and struggling to fit in with her peers at school. With her friend, Charlie, she has created a secret identity as a singer named Elle-Q and posted the music videos online. Although she's not comfortable performing in person, Charlie has signed them up for the talent show. One of Elle-Q's biggest fans is also one of the bullies she is dealing with in school. As Mia strives to find her voice she realizes her strengths. The book is written from an authentic perspective as the author is autistic. It's a sweet story about embracing differences and being true to oneself.