Every Monday, I share books I have recently read. I also participate in It's Monday! What Are You Reading?, a community of bloggers who link up to share what they are reading. To find out what other bloggers are reading, check out the host blogs,
Teach Mentor Texts
and
Unleashing Readers
, or follow on Twitter at #imwayr.
Recent Reads...
Except Antarctica by Todd Sturgell
A turtle sets off on a journey to disprove the fact that turtles live on every continent except Antarctica. Other creatures, who also do not live on Antarctica, join the expedition to the frozen continent. This is a humorous book which includes some interesting facts about the animals and Antarctica at the end.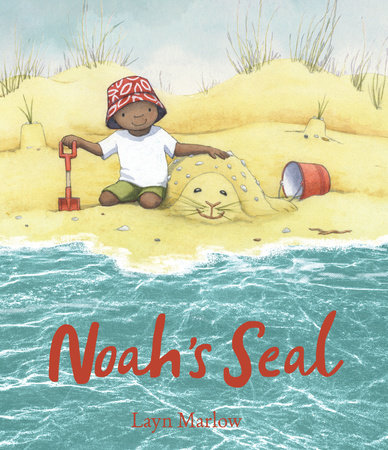 Noah's Seal by Layn Marlow
Noah is at the beach with his Nana and really wants to see a seal. When he doesn't see any out at sea, he sculpts one out of sand. After waiting out a storm, Noah and Nana get a surprise which leads to another adventure. This is a sweet story about an intergenerational relationship that celebrates imagination and includes a hint of magic. Gorgeous illustrations.
This Very Tree: A Story of 9/11, Resilience, and Regrowth by Sean Rubin
Wow! This is an incredibly moving book that had me in tears before I was even half way through reading it. Written from the perspective of a Callery pear tree that stood in the plaza providing access to the Twin Towers, the book tells of the tree's survival. The story of this tree, known as the Survivor Tree, is inspiring and hopeful. The author's note at the end provides additional information about the tree, 9/11, and the World Trade Center.
Chunky by Yehudi Mercado
Wanting to please his parents, Hudi tries out different sports although his talents align more with comedy and drama. This graphic novel about fitting in and staying true to oneself is one that many kids will be able to relate to. They'll enjoy the humor, too.
Sunny Makes a Splash by Jennifer L. Holm and illustrated by Matthew Holm & Lark Pien
Sunny's summer starts off on a boring note until she gets a job at snack shack at the community pool. This graphic novel is a fun and realistic portrayal of summer life for a tween as she navigates a first job, learns about friendship and crushes, and strives to gain more independence. Very charming. Thanks to the publisher, Scholastic, for providing my book review group, #BookExcursion, with an advance reader's copy.
Cuba in My Pocket by Adrianna Cuevas
Set in the 1960's after the Bay of Pigs Invasion, twelve-year-old Cumba flees Cuba in search of safety in the U.S. When he arrives in Miami, he must navigate a life in a different home and without his family. This was an engaging read, giving insight into the life of a refugee and providing information about Cuba's history. Cumba is a character readers will root for. This is an inspiring story of courage and hope. Thanks to the publisher for a digital review copy.
Professional Reading Recommendation
Start Here Start Now: A Guide to Antibias and Antiracist Work in Your School Community by Liz Kleinrock
This was my second professional read this summer. It's inspiring, practical, and essential. Read more about my thoughts
here
.