Every Monday, I share books I have recently read. I also participate in It's Monday! What Are You Reading?, a community of bloggers who link up to share what they are reading. To find out what other bloggers are reading, check out the host blogs,
Teach Mentor Texts
and
Unleashing Readers
, or follow on Twitter at #imwayr.
Recent Reads...
The Ocean Calls by Tina Cho and illustrated by Jess X. Snow
Dayeon's grandmother is a haenyeo, a diver seeking treasures from the sea near Jeju Island in South Korea. Dayeon wants to be a haenyeo, too, but is afraid of not being able to breath underwater and of the sharks. With her grandmother's help she faces her fears and discovers the beauty of the ocean. This is a beautiful story about the bonds between a child and grandparent and facing one's fears. The artwork is stunning and the information at the end explains more about the haenyeo tradition. Thanks to the publisher for sharing a review copy with my book review group. The book publishes in August.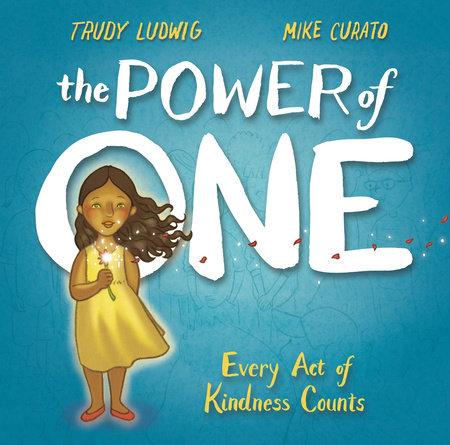 The Power of One: Every Act of Kindness Counts by Trudy Ludwig
One girl reaches out to comfort another girl who is sad after an argument and this leads to a chain reaction that brings a community together. This is a sweet story about the importance of small acts of kindness and the difference one person can make. The illustrations are really interesting, too. This book will be useful for starting discussions with students about kindness and how to treat others. Thanks to Random House for providing my book review group, #BookExcursion, with a review copy. The book publishes in August.
Soaked! by Abi Cushman
Bear is very grumpy because of the rain, but he finds some unexpected fun thanks to his friends and a hula hoop. All the animals have lots of personality and make a rainy day seem like a delight. Even those not a fan of wet weather (me) will want to splash in the rain after reading this book.
The Magic Eraser (Locker 37 #1) by Aaron Starmer
This is an imaginative and humorous new series. There is lots that will appeal to kids including the over-the-top plot line and the illustrations. The second book, publishing at the same time, is
The Rewindable Clock.
Thanks to the publisher for a review copy.
Clap When You Land by Elizabeth Acevedo
Camino lives in the the Dominican Republic and Yahaira in New York City. When their Papi dies in an airplane crash they learn of his secrets and each other's existence. This is a beautiful story, written in verse, about the friendship and hope that grows out of grief and loss.
Grown-Up Summer Reading Recommendations
If you are looking for a grown-up read to add to your summer reading list, these are two books, both with island settings, that I enjoyed recently.
My Kind of People by Lisa Duffy
Set off the coast of Massachusetts, this book is about a ten-year-old who has been recently orphaned and left in the care of a family friend and the secrets of a small, tight-knit island community.
The House on Fripp Island by Rebecca Kauffman
Two families are vacationing together off the coast of South Carolina. From the beginning of the book, the reader knows one of them has died tragically. Lots of suspense in this one.