Every Monday, I share books I have recently read. I also participate in It's Monday! What Are You Reading?, a community of bloggers who link up to share what they are reading. To find out what other bloggers are reading, check out the host blogs,
Teach Mentor Texts
and
Unleashing Readers
, or follow on Twitter at #imwayr.
Recent Reads...
This is Gus by Chris Chatteron
This is a sweet and fun story about a grumpy dog and the puppy who wants to be his friend. The illustrations are charming - the facial expressions of the dogs help to tell the true story of their relationship. There's also sausages which will interest and amuse readers.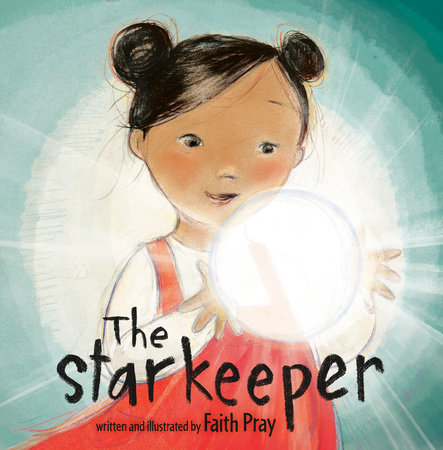 The Starkeeper by Faith Pray
A girl finds a star and doesn't know how to take care of it until she realizes that a kind gesture makes the star shine brighter. Her kind gestures inspire the kindness of others. This is a an enchanting story about the difference that kindness can make in the world. Thanks to the publisher for providing my book review group, #BookExcursion, with a review copy. The book publishes in June.
Brave Like That by Lindsey Stoddard
Like Lindsey Stoddard's previous two books this one is heartfelt with characters that work their way into your heart and stick with you. Cyrus wishes he could be braver, more like his father and the fire fighters at the station where he spends a lot of time. As he works through friendships and his feelings about the kind of person he needs to be, he learns important life lessons about what it means to be brave. Add a sweet dog into the mix and this is a pretty much perfect middle grade novel. Thanks to the author for providing my book review group, #BookExcursion, with an advance reader's copy. The book publishes in June.
We Dream of Space by Erin Entrada Kelly
This story is set right before the Space Shuttle Challenger explosion that occurred on January 28, 1986. It's about three siblings navigating life as members of a dysfunctional family and working through their personal struggles with school and friendships. The book is relatable and heartfelt, but also gives historical insight. Thanks to the publisher for a review copy.