Every Monday, I share books I have recently read. I also participate in It's Monday! What Are You Reading?, a community of bloggers who link up to share what they are reading. To find out what other bloggers are reading, check out the host blogs, Teach Mentor Texts and Unleashing Readers, or follow on Twitter at #imwayr.
Recent Reads...
The Bold, Brave Bunny by Beth Ferry
Teetu is surrounded by bunnies in the very crowded burrow in which he lives. His desire to be brave and bold leads him on an adventure through the forest where he discovers new things that inspire his creativity and he realizes that home is a very special place. This is a sweet story about the joys of adventure and the necessity of belonging.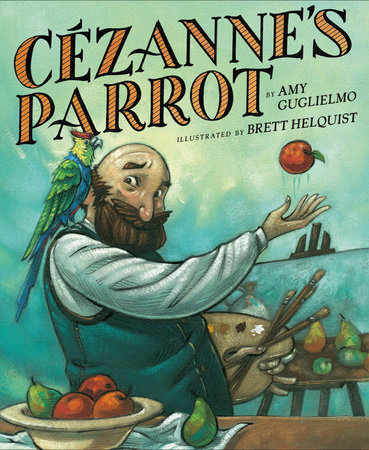 Cézanne's Parrot by Amy Guglielmo
This book tells the story of the father of modern art, providing insight into the determination and creativity that led to his success as a painter. Readers will be inspired by C
é
zanne's efforts to improve his skills and be amused by his parrot, who is both his biggest critic and fan.
Coo by Kaela Noel
This is a unique story about ten-year-old girl who has been raised by pigeons her entire life. In order to help one of the pigeons in her flock, she must venture into the human world. As Coo finds family and friends beyond her flock of pigeons, she learns about life as a human. This is a hopeful story about family, love and loyalty. Thanks to the author for providing my book review group, #BookExcursion, with an advance reader's copy. The book publishes in March.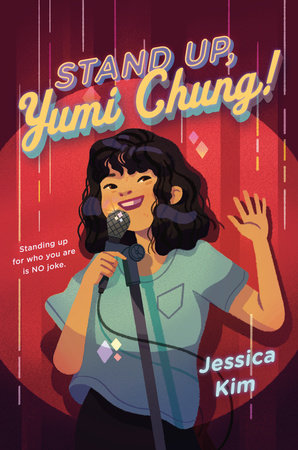 Stand Up, Yumi Chung by Jessica Kim
Yumi dreams of becoming a comedian, but she also wants to please her parents who are more concerned with school and academics. When she discovers a comedy camp being taught by her favorite comedian, Yumi pretends to be someone else and secretly attends. As Yumi struggles to get herself out of the predicament she has landed in, she learns the importance of being herself and using her voice to be heard. This is a book with heart and humor. Thanks to Penguin Young Readers for providing my book review group with a review copy. The book publishes in March.
Worse Than Weird by Jody J. Little
This is a story of a girl finding her place in the world as she tries to remain true to herself. Mac really wants to spend the summer at coding camp, but her parents don't think she should be spending her time with computers. To raise the money for the camp, she participates in a food truck scavenger hunt. This book explores family and friendship and some important topics like divorce and homelessness. Thanks to the author for sending my book review group, #BookExcursion, an advance reader's copy. It publishes in March.