It's Monday! What Are You Reading? is a community of bloggers who link up to share what they are reading. To find out what other bloggers are reading, check out the host blogs:
Teach Mentor Texts
and
Unleashing Readers
. You can also follow on Twitter at #imwayr.
Recent Reads...
Felipe and Claudette by Mark Teague
All the pets at the animal shelter have been adopted except for Felipe and Claudette. Felipe, a bit of a grump, is convinced that Claudette, who barks and snores a lot and always has food stuck to her nose, is the reason why. In spite of their differences, the pair eventually realizes how much they need each other. This is a sweet story of friendship about two pets with lots of personality. The illustrations add humor to the story.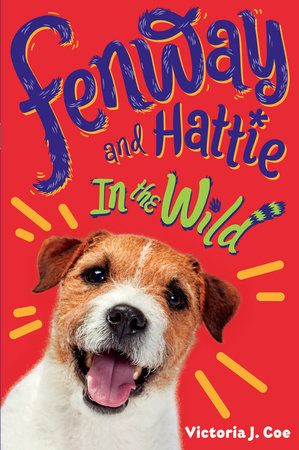 Fenway and Hattie in the Wild by Victoria J. Coe
In the fourth book in the Fenway and Hattie series, Fenway accompanies Hattie and her family on a camping trip. Both Fenway and Hattie deal with challenges related to fitting in and making friends. Fenway is as adventurous, loyal, and lovable as in the previous books in the series. If you haven't read any of the books in the series, they are told from the perspective of Fenway and are a lot of fun. Thanks to the author for an advance reader's copy of the book. It publishes in May.
Pie in the Sky by Remy Lai
Jingwen and his younger brother, Yanghao, have moved to Australia with their mother. Not being able to speak the language of his classmates, Jingwen feels like a martian. He also thinks his brother can be a little annoying and it doesn't help that Yanghao has an easier time learning English and making friends. While their mother is at work, the boys bake cakes. Baking the cakes is especially important to Jingwen because they remind him of his father, who died before they moved, and he thinks cooking them will fix everything. Jingwen will go to any lengths to continue baking even if it means disobeying his mother. Jingwen's story is sad, but there is humor, as well. The illustrations are really unique. Thanks to the author and publisher for providing my book review group, #BookExcursion, with an advance reader's copy.