It's Monday! What Are You Reading? is a community of bloggers who link up to share what they are reading. To find out what other bloggers are reading, check out the host blogs: Teach Mentor Texts and Unleashing Readers. You can also follow on Twitter at #imwayr.
Me and My Fear by Francesca Sanna
The narrator of this story has a secret, a tiny friend named Fear who follows her around. Fear is even bigger now that she's in a new country. When the girl meets an actual friend, not only does Fear get smaller, but she realizes that others have fears, too. This book gives readers insight into how it can feel to be in a new place and shows the power of connections with others. It can also help readers understand their own fears.
Pearl by Molly Idle
Pearl wants an important responsibility like other mermaids have. When her mother entrusts her with a single grain of sand, Pearl is full of disappointment. With patience, Pearl realizes the truth of her mother's words when she says that small things make a great difference. This is a sweet, gentle story enhanced by the stunning illustrations. The soft pastels of the mermaids and the deep blues of the ocean create an inviting, fanciful underwater world.
Zola's Elephant by Randall de Séve
A girl has a new neighbor, Zola. The girl thinks Zola must have an elephant because she has a huge box and there is lots of thumping coming from next door. When the girl ventures next door to find out, she doesn't find an elephant, but something much better. This is a unique story of friendship with whimsical illustrations.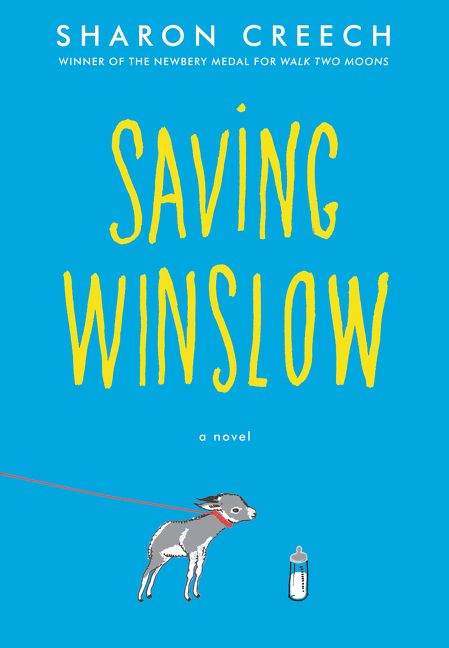 Saving Winslow by Sharon Creech
Even though the donkey his father brings home is sickly and has no mother to care for him, Louie is determined to save him. In spite of his friend Nora's negativity, warnings from his parents, and complaints from his neighbors, Louie takes care of the donkey and they form a strong bond. This is an introspective, heart-warming tale. It explores friendship, hope, and the necessity of letting go of the fears associated with grief.