It's Monday! What Are You Reading? is a community of bloggers who link up to share what they are reading. To find out what other bloggers are reading, check out the host blogs: Teach Mentor Texts

and Unleashing Readers. You can also follow on Twitter at #imwayr.
What I've Been Reading...
Niblet and Ralph by Zachariah OHora
Niblet and Ralph live in the same apartment building. They find a way to visit each other's apartments, but this leads to confusion when their owners return and find that they each have a different cat in place of their own. Niblet and Ralph are two amusing cats whose mischief inadvertently leads to a new friendship.
Meet Yasmin! by Saadia Faruqi
Yasmin is a second grader who is great at solving problems. In each of the four short chapters, Yasmin is faced with different problems that are resolved due to her sense of adventure and creativity. Readers will also get a sense of Yasmin's Pakistani-American culture throughout the book. Illustrations, which are on included on most of the pages, are wonderful, too. This will be a great read to recommend to transitional chapter book readers. Thanks to the publisher, Capstone, for sending my book review group, #BookExcursion, an advance reader's copy of the book. The book publishes in August.
Evangeline of the Bayou by Jan Eldredge
Evangeline is an apprentice to her grandmother who is a haunt huntress. When they take a job in New Orleans, Evangeline begins to question whether she has inherited any of the powers that are part of her family's history. In spite of her doubts, Evangeline is determined to keep those around her safe. This is an adventurous read with lots of action and supernatural elements. The setting, the Louisiana Bayou and New Orleans, is both charming and spooky. Evangeline is a character with strength, grit, and spunk and a heroine who demonstrates that fear can be faced head on.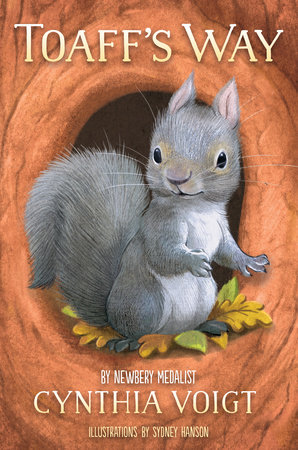 Toaff's Way by Cynthia Voigt
Toaff is an adventurous and curious squirrel who gets separated from his family after a storm. The year following his loss, he takes a journey in which he strives to figure out the world and his place in it. He learns about survival, acceptance, and friendship. Imagining the world from the perspective of a squirrel, this is a sweet and entertaining tale. Toaff will win over readers' hearts. Thanks to NetGalley, I read a digital advance reader's copy of the book. The book publishes in August.
Professional Read
Sparks in the Dark: Lessons, Ideas, and Strategies to Illuminate the Reading and Writing Lives in All of Us by Travis Crowder and Todd Nesloney
Sparks in the Dark is about creating meaningful and authentic experiences for learners so they develop the love of reading and writing that will allow them to grow their literate lives. Throughout the book, Travis, a seventh-grade teacher, and Todd, a school principal, weave stories of their experiences as educators who promote literacy and provide instruction that aligns with best practice. They write about the necessity of access to books, providing choice, being teachers who read and write and the importance of having difficult conversations with kids and being professionals who learn in a variety of ways to improve our practice. This is a conversational, inspirational, and practical professional read.