It's Monday! What Are You Reading? is a community of bloggers who link up to share what they are reading. For more information and to find out what other bloggers are reading check out the host blogs:
Teach Mentor Texts
and
Unleashing Readers
.
What I've Been Reading This Week...
Ada Lace, On the Case by Emily Calandrelli
Ada has recently moved to a new neighborhood and is missing her best friend. She would rather be outside exploring and researching, but she is stuck inside because of the cast on her leg. Ada befriends a girl in the neighborhood and together they investigate a missing dog case. This book has a mystery, friendship, and a character who loves science and technology. This is a shorter text with quite a few illustrations so it will appeal to transitional readers and those who don't have the stamina yet for longer chapter books.
Open if You Dare by Dana Middleton
Birdie and her friends find a box buried in the ground with the words, "Open if you dare" written on it. The clues lead Birdie to a mystery about a girl who lived in the neighborhood decades before. As Birdie becomes wrapped up in the mystery she is also facing challenges of being middle-school aged, such as a friend who is moving away, an annoying younger sister, and friends who are beginning to like boys. This is a story that many middle grade readers will be able to relate to, but the mystery also makes it an intriguing read.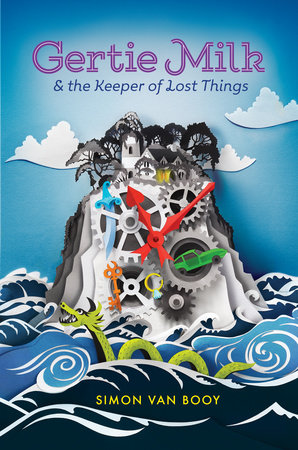 Gertie Milk and the Keeper of Lost Things by Simon Van Booy
This is one of two books I read this week about lost objects. Gertie Milk wakes up on a mysterious island with no memory of who she is or where she is from. When she meets a strange little man, named Kolt, he explains that she is on the island of Skuldark and she has been chosen to be a Keeper of Lost Things, as he is. Together they travel in time to return lost objects while they try to escape the clutches of the Losers who want to destroy all knowledge. Gertie and Kolt's time travel is adventurous, but also leads them to encounters with historical figures and gives some clues to Gertie's life. The quirky characters and imaginative setting make this an enchanting story.
A Book to Look for in 2018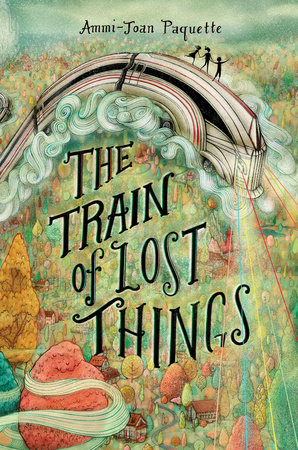 The Train of Lost Things by Ammi-Joan Paquette
Marty's favorite possession, a jacket given to him by his father, has gone missing. Marty has also learned that his father, who has cancer, has limited time left. To get his lost jacket back, Marty goes on a journey to find the Train of Lost Things, a train that collects lost treasures that children have lost, which his father has told him stories about. When Marty finds the train he meets two other children also searching for lost objects. Through his journey, Marty learns about love and memories. This is a heart-breaking and sweet story of hope and resilience. The book publishes in January of 2018.