It's Monday! What Are You Reading? is a community of bloggers who link up to share what they are reading. For more information and to find out what other bloggers are reading check out the host blogs:
Teach Mentor Texts
and
Unleashing Readers
.
What I've Been Reading...
Read, Read, Read! by Amy Ludwig VanDerwater
This is a book of poems that will speak to book lovers' hearts. Those who love reading or teach reading will want this collection of poems all about reading. Being a reading specialist, I find it hard to resist any book about books or reading. This is one I had to buy for my collection and I look forward to sharing the poems with students.
The Adventurer's Guild by Zack Loran Clark and Nick Eliopulos
Zed and Brock live in the city of Freestone, one of the last cities still standing after the world has ended. They hope to be picked for Guilds that will give them the best opportunity in life, but on the day of the Guildculling they both find themselves a part of the dreaded Adventurers Guild. Their survival skills are put to the test and they are soon trying to save the city. This is an engaging fantasy, with magic and lots of action told through the alternating perspectives of Zed and Brock. This book will capture imaginations and enchant readers who enjoy stories about other worlds, mythical creatures, and children who must be brave, strong, and quick-thinking in the face of threatening situations. This book will be published at the beginning of October.
The Princess and the Page by Christina Farley
This is another adventurous read, but this one is part fairy tale and part mystery. Keira's parents have always forbidden her to write stories. She writes a fairy tale with a unique pen and wins a trip to a French castle. At the castle, she begins to realize that her story has come to life and it has something to do with the pen she used. Keira becomes involved in an adventure to figure out what is happening at the castle and ensure that no one else goes missing. Mystery and magic will intrigue young readers. Keira learns the power of words, as they can create either a happily or unhappily ever after ending.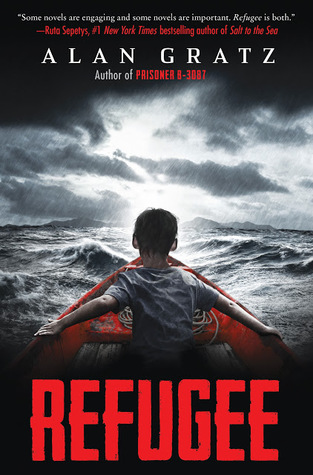 Refugee by Alan Gratz
This book is as great as everyone is saying it is. It's an intense and important book. Three kids, during three different times periods, are on journeys in search of safety as they have been forced to flee their homes. There is action and suspense to keep young readers interested, but it will also give them insight into the refugee experience.